Spanish Fideo with Miracle Noodles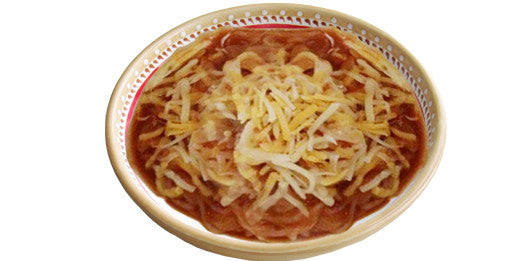 Ingredients
1/4 c. white onion chopped
1 garlic clove (fresh preferred) crushed
1 can 8 oz. tomato sauce
1 tbs olive oil
1 tsp chicken bullion
1/4 tsp comino/cumin
Method
In a sauce pan, sautee the onion and garlic until translucent.
Add the rest of the ingredients and simmer for 5 minutes on low heat.
Pour sauce mix over noodles and mix.
I added a bit of cheese to garnish. You could also add chicken for a more complete meal instead of a side dish.
Note: In Spanish,, Fideo means noodle. Fideo is a type of pasta commonly used in soups. Fideo can be short ( about 2–3 cm ) or long (varies, Asian noodles are also called "fideo").