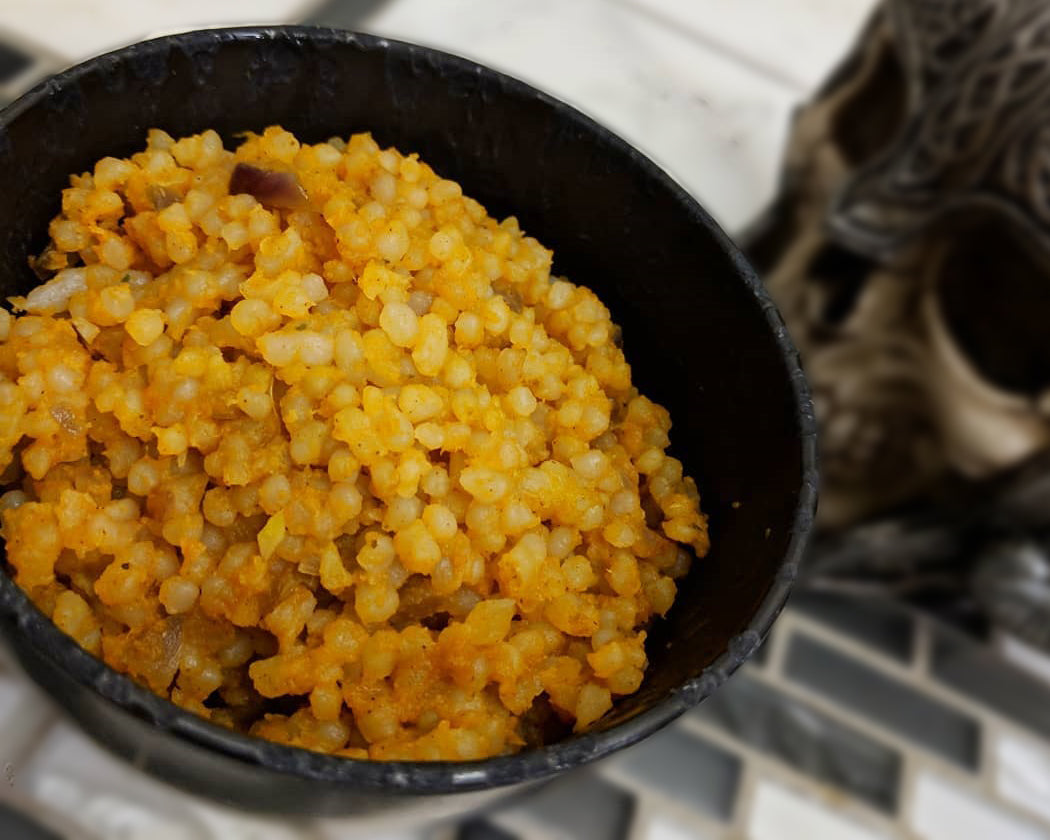 Celebrate autumn with pumpkin risotto made clean and lean with our Miracle 
Rice! This would be the perfect side dish for sharing at your holiday table.

INGREDIENTS:

1 package Miracle Rice, prepared according to package.
1/4 small onion
1/4 cup canned pumpkin.
1/4 cup chicken stock.
1/8 tsp pumpkin pie seasoning.
Salt and pepper.

DIRECTIONS:

1. Heat pan over medium heat. Spray with cooking spray and add diced onion. Cook 2-3 minutes until translucent.

2. Add miracle rice and cook until most of the moisture has evaporated.

3. Add pumpkin and chicken stock. Stir to combine.

4. Cook on low heat for 3-5 minutes until combined and most of the moisture has evaporated and has reached a risotto like texture. (You can always add most stock if it gets too dry or cook longer if it's too moist).

5. Season to taste, adding more or less pumpkin pie seasoning, salt and pepper.

6. Enjoy!

Note: Additional flavorings that would be delicious: cranberries, Parmesan, rosemary...etc. Be creative! Happy fall!