Tofu-Turkey Veggie Stir Fry over Miracle Noodle Angel Hair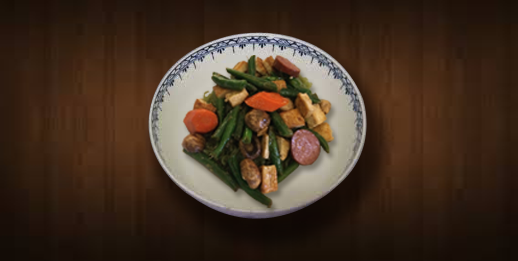 Ingredients
1/2 cup Green Beans
1/2 cup Organic Firm Tofu
1/4 cup Carrot
1/4 cup Mushrooms
3 oz Turkey Sausage (optional)
Olive oil
Oyster Sauce
Method
Cut up tofu into bite-sized pieces.
Pan fry with olive oil until slightly brown and set aside.
Cut up carrots and mushrooms into bite-sized pieces.
Heat pan at medium-high and coat pan with olive oil.
Stir fry carrots, green beans and mushrooms. Add in tofu and turkey sausage. Add oyster sauce to taste.
Cook Spinach Angel Hair Miracle Noodles per instructions on package.
Serve stir fry over noodles for a yummy and satisfying dish.