Creole Miracle Fried Rice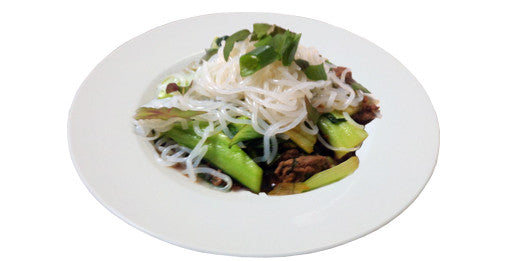 Ingredients
1 package of Miracle Rice
2 Crawfish Boudain Sausage links (or any sausage that you prefer. Turkey Italian sausage works great with this recipe.)
1 garlic bulb (lots of garlic yumm)
1 red onion
½ cup of corn
1 cup chopped spinach
1 green bell pepper
1 yellow bell pepper
Creole seasoning to taste
½ cup of sharp cheddar cheese (optional)
Method
Heat a nonstick skillet and spray with olive oil non stick spray. Chop all of the veggies to your preference and place to the side. Rinse off Miracle Rice and place in a microwave for 2 minutes and set aside.
Take the sausage links out of the casings, brown the meat and remove it from the skillet. Do not drain.
Starting with the garlic, add the veggies to the same skillet with the juices from the sausage and sauté until tender. Add the browned meat to the veggies and combine the ingredients, add Creole seasoning to taste.
When the sausage meat and veggies are a few minutes from being done, add the Miracle Rice and lightly toss everything together.
Let it cook on low for 5 minutes or until desired heat.
Serve with sliced tomatoes, green salad, and home made low carb garlic bread. Top with a little cheddar cheese if you like! Enjoy!