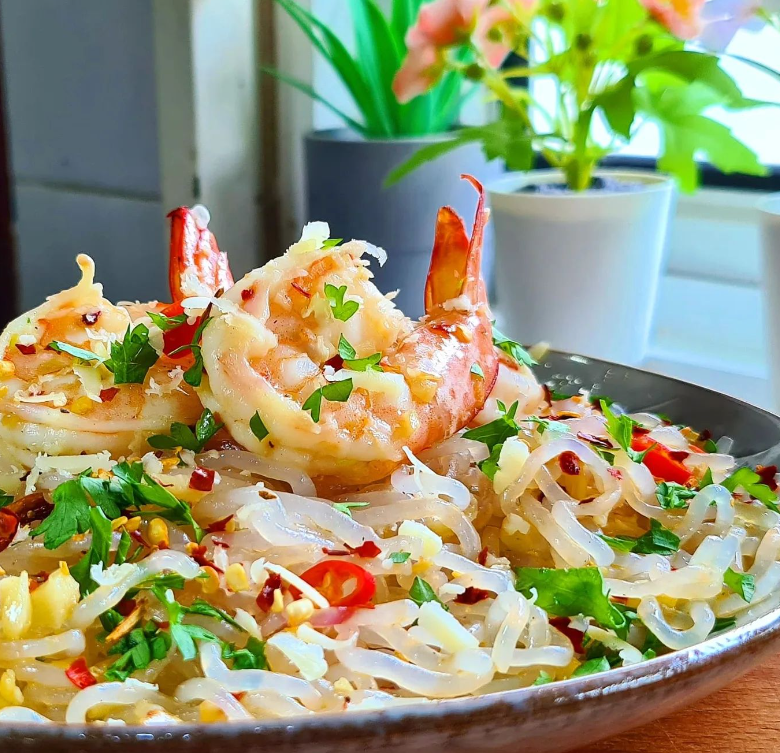 Recipe by
@lowcarbrecipeideas
Ingredients:
1 packet
Miracle Noodle Ready to Eat Spaghetti
4 to 6 medium sized shrimps (Deveined with tails intact)
1 to 2 tbsp minced garlic
3 to 4 tbsp olive oil
Salt & Pepper to taste
1 to 2 tsp Red chili flakes
Shredded cheddar cheese for topping (optional)
Chopped parsley & red chilies for garnishing
Directions:
1.) Prepare Miracle noodle by rinsing, draining and dry roast in a pan without oil until squeaky. This is important to remove excess water. Set aside.
2.) In a pan, stir fry garlic with olive oil for awhile then add the shrimps. Cook for a bit then add the noodles and seasonings.
3.) Adjust taste accordingly.
4.) Dish up and sprinkle with some shredded cheese, chopped parsley and red chilies if using.