Beef and Broccoli with Miracle Rice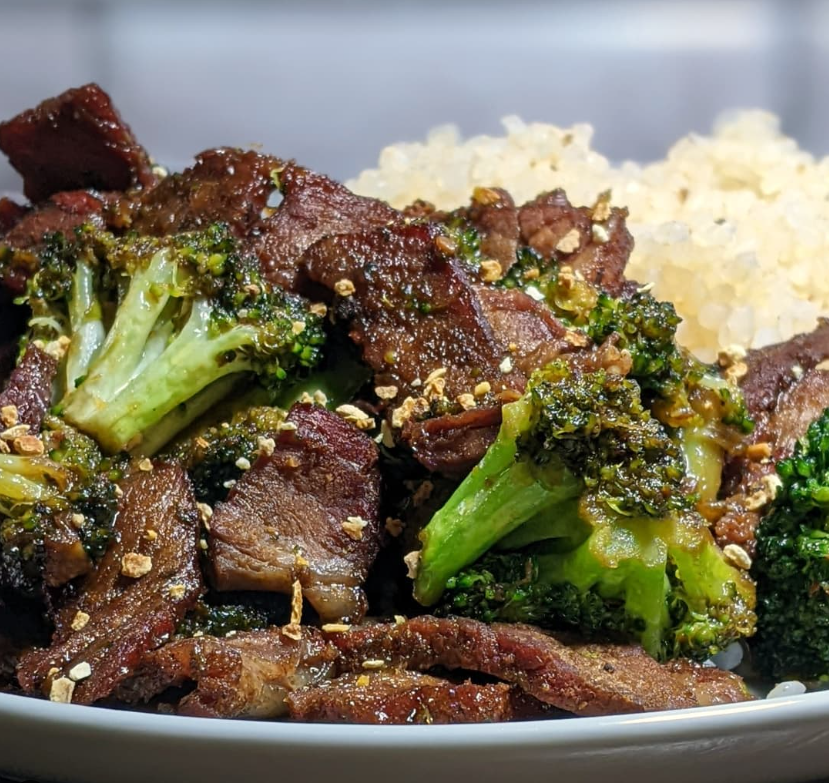 Recipe by
@electricmice
Ingredients:
1 Package of
Miracle Rice
6oz Beef
4oz Broccoli
2 Tbsp Avocado Oil
Sauce:
1/2 Teaspoon sesame oil
1oz Liquid Aminos
1oz Soy Sauce
1/2 Teaspoon fresh grated ginger
1 Clove garlic minced
1/4 Cup water
Directions:
1.) Put avocado oil in a pan and bring to medium high heat. Toss in broccoli and cook till it gets just a bit of color.
2.) Add in the thin sliced steak again giving it just a touch more color, keep in mind this steak was already smoked and seared so it didn't need much.
3.) Then add in the sauced and stir to coat, reducing the sauce down by at least half, but watching the broccoli so as to not overcook it.
4.) With the rice done. And the broccoli and beef ready, plate it up and enjoy!