Buffalo Turkey Meatballs over Miracle Noodle Fettuccine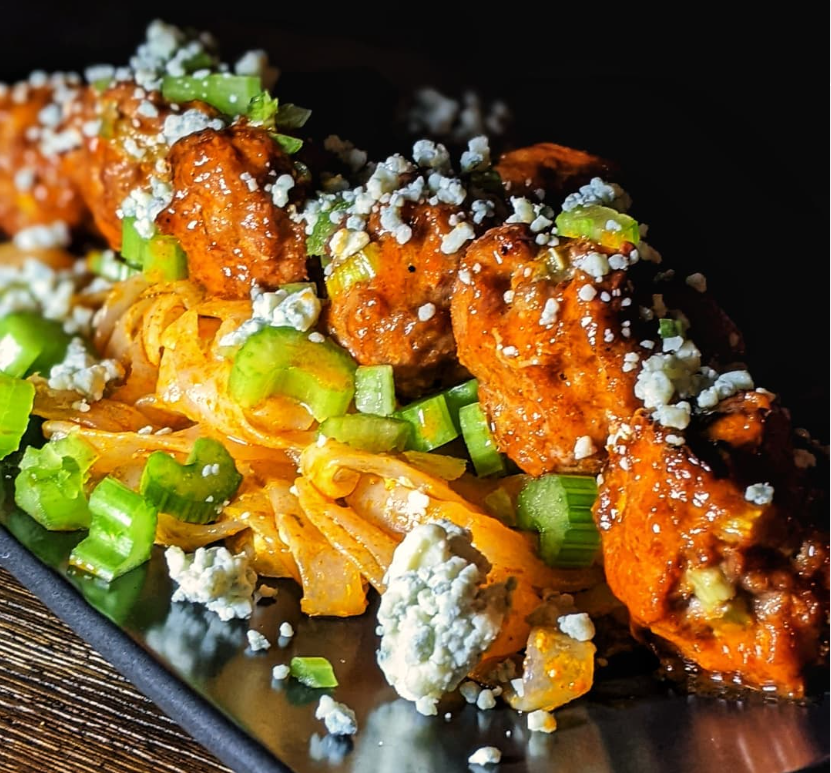 Recipe by @electricmice

Ingredients:

1 Pack Miracle Noodle Fettucine
1 Tbsp Butter
1/3 Cup Celery
1/2 oz Blue Cheese
1 Cup Hot Sauce

Meat ball Ingredients:

1.5 lb lean ground turkey
1/3 cup each celery and carrots
1 egg
1/4 cup Pork Panko
2 cloves Garlic
1/4 tsp each salt and pepper
1 tablespoon buffalo sauce

Directions:

1.) Combine all meatball ingredients in a large bowl and make 26 meatballs, about an inch or so.

2.) Preheat your smoker or oven to 400. Bake/smoke till done about 30 minutes.

3.) On the stovetop, prepare the Fettuccine per the packages instructions. Once dryer out, toss in 1/2 Tablespoon of butter and 1 oz of hot sauce. Toss to combine. If you're a blue cheese fan, also add a half ounce of blue cheese and melt into the noodles.

4.) In a large bowl, toss meatballs in 1 cup of Frank's red hot sauce and 1 tablespoon of butter. Stir or toss to coat evenly.

5.) Finally, plate and garnish with another 1/3 cup of celery and another half ounce blue cheese.