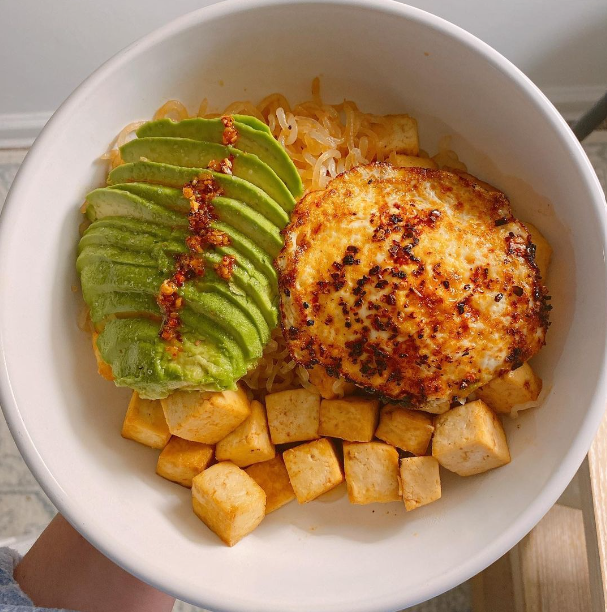 Recipe by
@eatingoverthecounter
Ingredients:
1 pack angel hair
1 block of extra firm tofu
1 half of an avocado
1 tbsp rice vinegar
1 tbsp coconut aminos
1 tsp maple syrup
2 tsp sesame oil
2 tsp sriracha
1 egg
chili oil
lime squeeze
Directions:
1.) Cube the tofu, toss in a tiny drizzle of sesame oil, sprinkle with salt, and air fry on 380 for 12 minutes.
2.) While that's going, drain your @miraclenoodle and add to a dry pan on medium heat. Let the moisture cook off, then add the rice vinegar, coconut aminos, maple syrup, sesame oil, and sriracha.
3.) When the tofu is done, add to the noodles and toss to combine. Transfer to a bowl. In the same pan, add a teaspoon of chili oil and fry your egg in it.
4.) Serve with sliced avo, a squeeze of lime, and more chili oil or sriracha on top.