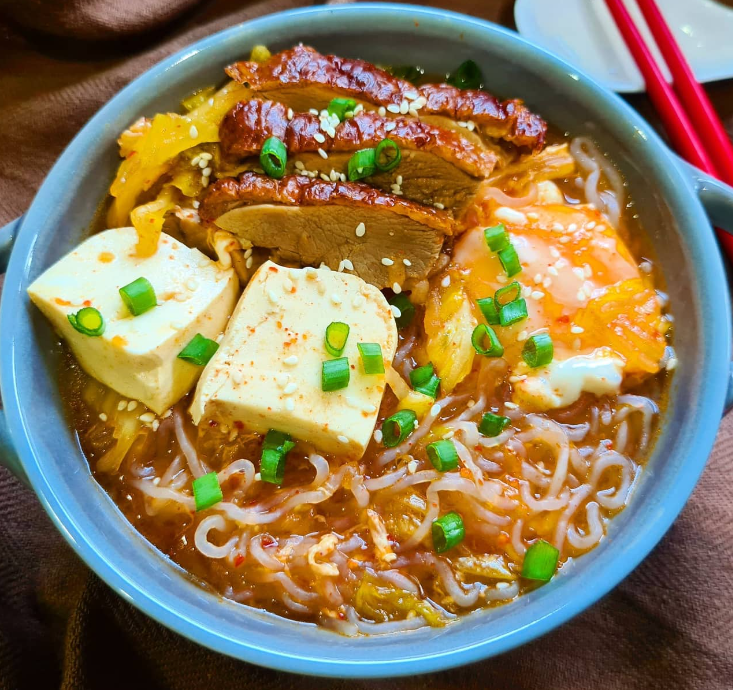 Recipe by
@lowcarbrecipeideas
Ingredients:
1 Packet
Miracle Noodle Ready To Eat Angel Hair
150 to 200 g Kimchi
1 Small block of tofu
1 Egg
Few pieces of roast duck (or any protein of your choice)
2 to 3 tbsp of Gochujang (depending on the level of heat)
1 to 2 tbsp Soy sauce or tamari
300 to 500 ml Chicken stock
Spring onions for garnishing (optional)
Directions:
1.) In a pot, add the chicken stock and bring to a boil.
2.) Add the kimchi, noodles, meat and seasonings. Mix well and adjust taste accordingly.
3.) Add the egg, tofu and cook for just a bit.
4.) Dish up and sprinkle with chopped spring onions.
5.) Serve hot.