Rainbow Veggie and Noodle Salad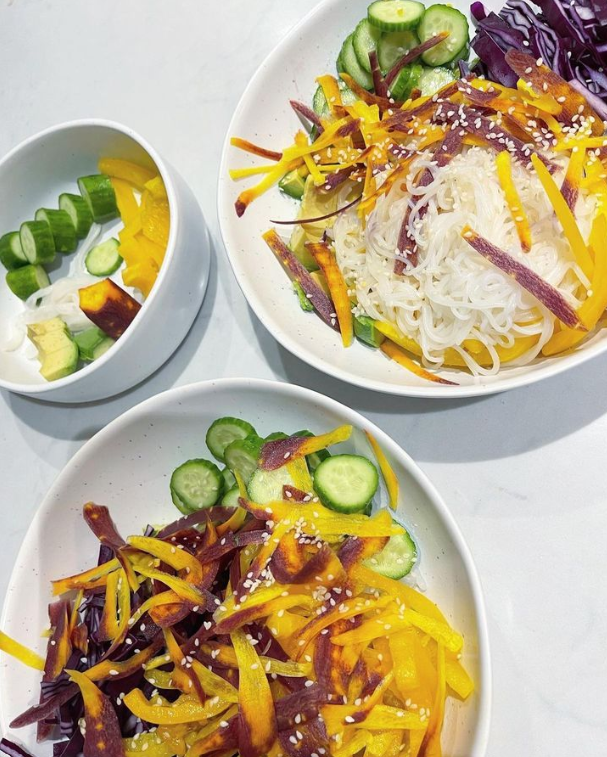 Recipe by
@sophieccollins
Ingredients:
1 pack miracle noodle angel hair
2 chicken breasts
2 bell peppers
3 garlic cloves
1 ginger
1 carrot
1 cucumber
1/2 cabbage
1 avocado
sesame oil
Dressing:
2 tbsp coconut aminos or tamari
3 tbsp rice vinegar
1 tbsp sesame oil
2 tbsp avocado oil
1 tsp honey
a little minced ginger and garlic clove
Directions:
1.) Grill 2 chicken breasts with salt and pepper. Chop and add to bowls when cooked.
2.) Prepare the noodles according to package. Add to bottom of bowls.
3.) Sauté 2 bell peppers with minced garlic and chopped ginger in sesame oil. Add to bowl.
4.) Top with: shaved carrots, sliced cucumber, sliced cabbage, and chopped avocado.
5.) Drizzle dressing overtop