Salmon Salad with Honey Pepper Aminos Dressing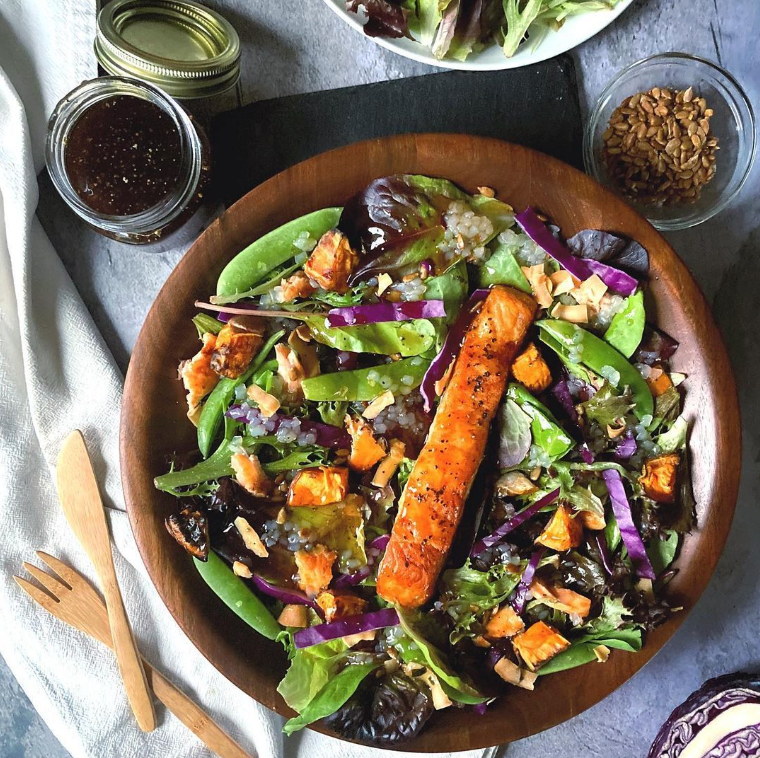 Recipe by
@ketowithmyboys
Ingredients:
1 Pack
Miracle Rice
2 Air-fried Sweet Potatoes
1/4 Chopped Red Cabbage
2 Cup Sugar Snap Peas
1/2 Cup Sunflower Kernels
1 Cup Scallion flavored coconut chips
Dressing:
3/4 Cup honey substitute
1/3 Cup original coconut aminos
1/4 Cup brown sugar substitute
1/4 Cup pineapple juice
2 tbsp apple cider vinegar
2 tsp olive oil
1 tsp black pepper
Directions:
1.) Mix all the ingredients thoroughly.
2.) Prepare the rice as instructed in the package.
3.) Whisk together all the dressing ingredients.
4.) Add the rice in the salad and mix.
5.) Drizzle the dressing on top.