Spicy Fried Rice with Shrimps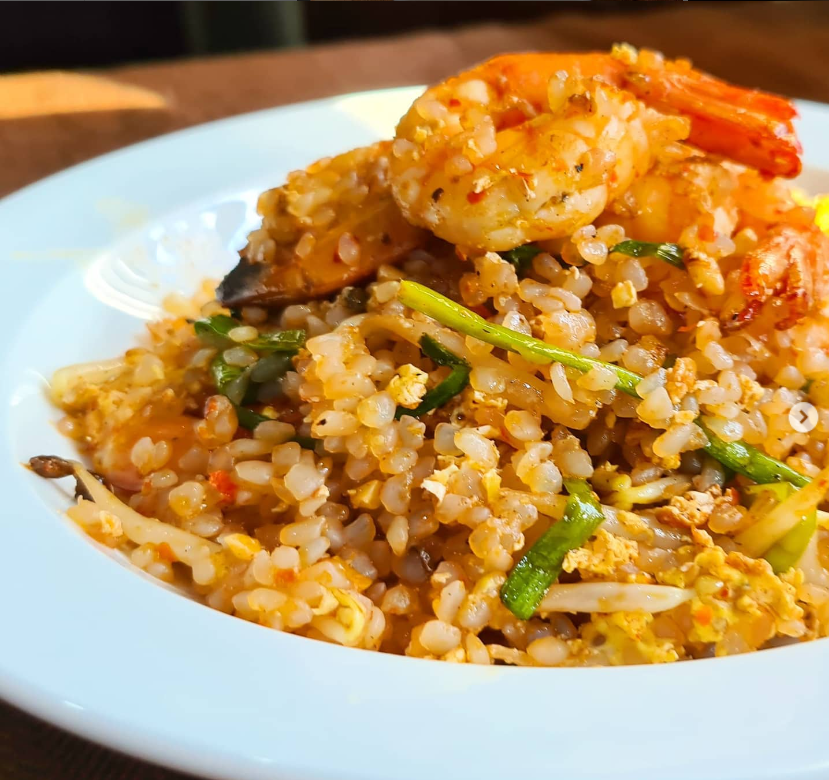 Recipe by
@lowcarbrecipeideas
Ingredients:
1 packet of
Miracle Rice
3 to 5 large shrimps (deveined, cleaned with tail in tact)
Handful of bean sprouts
Handful of chives or spring onions
1 tbsp minced garlic
2 whole eggs or 4 egg yolks
1 to 3 tbsp chili paste
2 tbsp soy sauce or tamari
1 to 2 tbsp fish sauce
Sweetener to taste
Directions:
1.) Rinse and drain the Miracle rice. Then dry roast in a pan without oil until squeaky to remove excess water. This is an important step to ensure that the rice is dry and not soggy before frying.
2.) In a pan, stir fry the garlic and chili paste until fragrant then add the shrimps and stir fry until almost cooked.
3.) Add the rice, seasonings and mix for awhile.
4.) Push the rice to the side of pan and crack the eggs into the pan. Scramble until almost dry then mix with the rice. Adjust taste accordingly.
5.) Lastly, add the bean sprouts, spring onions and cook for just a bit.
6.) Dish up and serve warm.