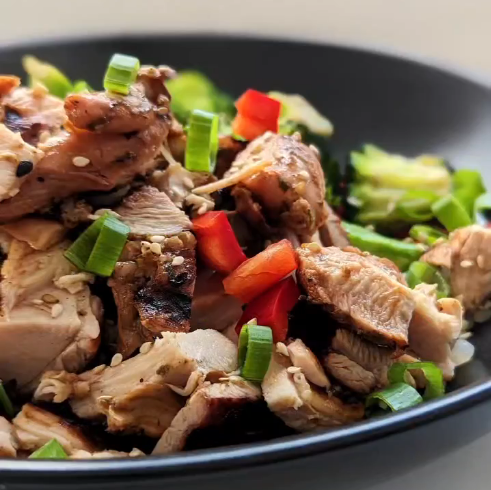 Recipe by
@electricmice
Ingredients:
1 pack
Miracle Rice
2 Teriyaki Chicken Thighs
1 Red bell pepper
5 Broccoli
3 Green onions
1 tsp Sesame oil
1 tsp Butter
1 tbsp Soy sauce
sesame seeds
Directions:
1.) Grill the Teriyaki Chicken thighs. While that's grilling, dice up the red bell pepper, broccoli and green onions.
2.) Cook up the miracle rice with sesame oil, butter, and soy sauce.
3.) Sautee the broccoli and bell pepper.
4.) Place the rice on a plate, and put the teriyaki chicken and vegetables on top. Sprinkle with sesame seeds and green onion.