The Secret to My Mother's 30-Pound Weight Loss at 80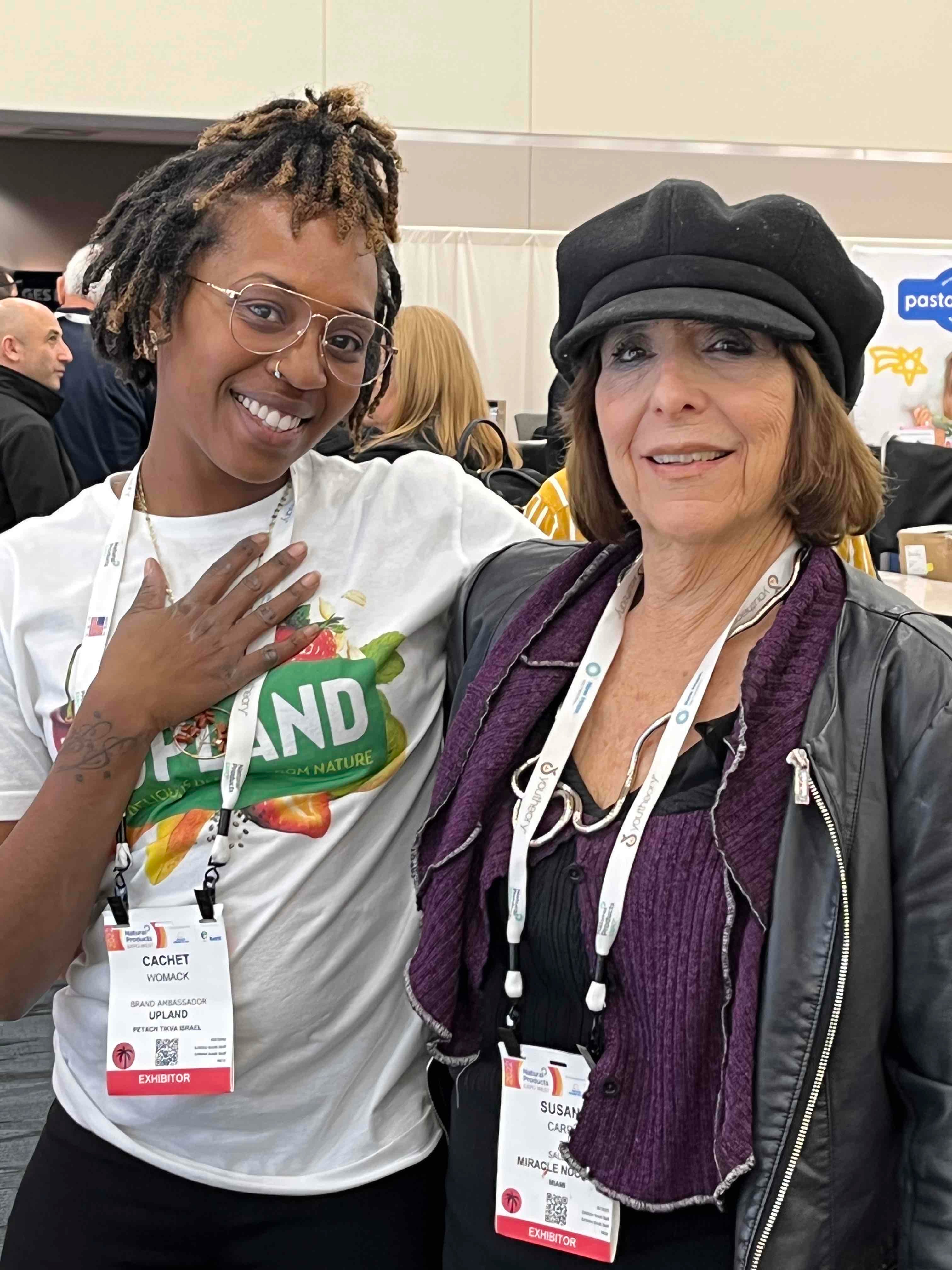 I mentioned in a prior note that many years ago after a trip to Japan, I discovered something amazing – Miracle Noodle! After introducing it tomy parents, they both experienced incredible results.
My father was able to discontinue two of his three diabetes medications after switching to Miracle Noodle and other healthy food choices. Then my mother made a dramatic diet change – she swapped out all her carbs except for beans and fruits. She replaced wheat, potatoes, and rice with Miracle Noodle and Miracle Rice products, so she could still enjoy her famous tomato sauce without feeling deprived. This switch resulted in a 30 pound weight loss that she has kept off for more than 10 years now! You can see for yourself – here's an amazing photo of my mother at 80 years young I snapped quickly standing with a friend she made at our trade show booth at the Natural Products Expo North America's largest health food industry event just last week!
Many don't know but in addition to running Miracle Noodle, I still see patients. I have cultivated since 2004, a subset of patients who come tome for lifestyle interventions mainly for autoimmune diseases of the skin, when one of my patients named Karen cured herself of Lupus with her own bravery and grit. Karen remains in excellent health today! It was one of the most remarkable reversals I had seen up to that point and inspired me to do the learning required to bring this into my practice.
I suggest to my patients two simple steps early on – stop eating wheat(my mother always likes to say "bread makes you spread", lol) and swap out the carbs in one meal with a product from Miracle Noodle or Rice. Changing "unhealthy" habits is much easier when you are still able to enjoy noodles and pasta dishes as part of your diet – especially since the prebiotic soluble fiber found in these products helps to improve thegut microbiome too! 
Next time we will discuss how my mother successfully incorporated our products into her lifestyle to maintain her weight loss over the last decade while thriving even at 80 years old. Until then - cheers to you and yours in health!

All the best,

Jonathan Carp, MD
President - Miracle Noodle
P.S. Did you know that we also have low carb dessert items? - check them out here: https://miraclenoodle.com/collections/low-carb-desserts-sweets