Straw and Hay with Spinach Miracle Noodles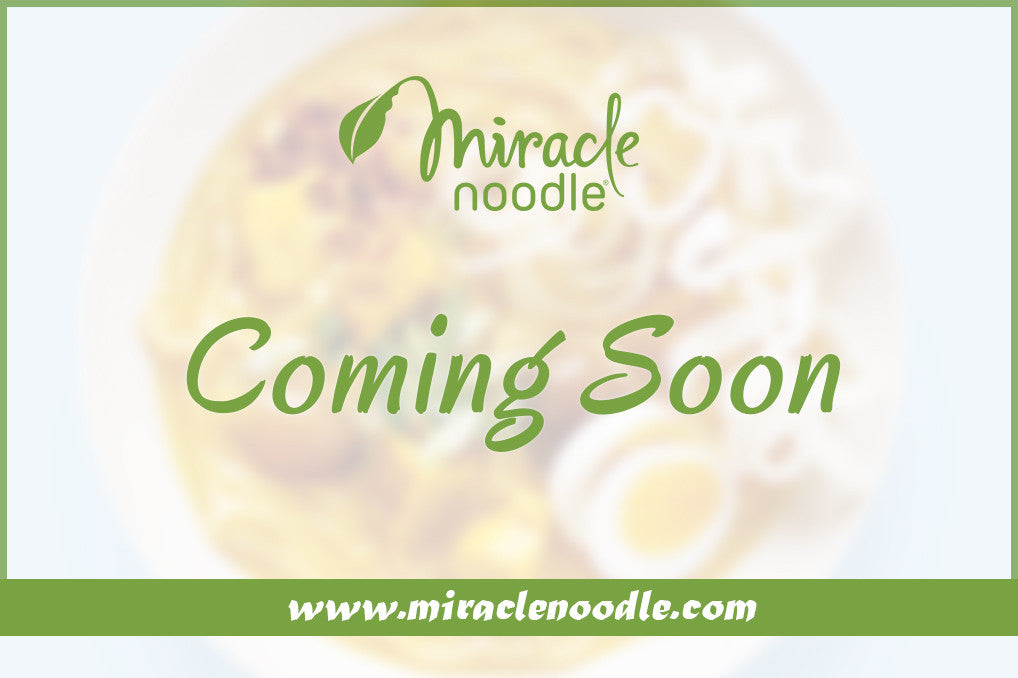 The Italian classic, paglia e fieno, mixes green and white fettuccine in a 'sinful' sauce of cream, peas, prosciutto, and Parm. This redo provides a super-good, but guilt-free version. To approximate 2 ounces of spaghetti without a scale hold some noodles tightly in a bunch; 2 ounces will make a 5/8-inch-diameter circle. Look for La Quercia prosciutto, an extraordinary domestic product. And don't use regular sour cream instead of crème fraîche. Both have a delicious tang, but crème fraîche boils without separating and makes a smooth sauce.
Ingredients
1 7-ounce package Miracle Spinach Noodles
2 ounces dry spaghetti, broken in half
1 ounce very thinly sliced prosciutto (2 or 3 slices as stated on package)
½ cup fat-free half and half
1/3 cup (packed) finely grated Parmesan cheese (1 ounce)
2 tablespoons crème fraîche
1 cup paper-thin slices red onion (from 1 medium red onion; 3 ounces)
½ teaspoon minced fresh rosemary
2/3 cup frozen peas, thawed, patted dry
3 tablespoons chopped fresh basil
Low-salt chicken broth, if needed
Method
Prepare the spinach noodles according to package directions, except boil for 2 minutes; drain, and arrange on paper towels to cool. Cut noodles through in several places to shorten strands. Cook spaghetti in a large saucepan of boiling salted water 11 to 12 minutes, or until just tender but still firm to bite. Drain; let rest in sieve.
Coat large nonstick skillet with nonstick spray. Cut prosciutto in half lengthwise; arrange slices in single layer in skillet. Cook over medium heat 2 minutes. Turn slices over. Cook 21/2 to 3 minutes longer, or until wrinkled up, browned in spots, and smoking. Remove skillet from heat. Using tongs, transfer prosciutto to paper towels and cool completely (prosciutto will crisp up). Let skillet cool; do not wipe out drippings. Break prosciutto into (approximate) ½-inch pieces.
Whisk half and half, cheese, and crème fraîche in a small bowl to blend.
Place skillet over medium-low heat. Add onion; coat lightly with nonstick spray. Sauté 4 to 5 minutes, or until just tender. Add rosemary; stir 30 seconds. Add half and half mixture. Cook and stir 4 to 5 minutes, or until beginning to thicken. Add spinach noodles and spaghetti. Toss 1 to 2 minutes, or until sauce begins to coat. Add peas; toss 1 minute to blend. Add prosciutto and basil. Toss until blended and sauce is coating noodles thickly. Season pasta to taste with kosher salt and freshly ground black pepper. If pasta seems dry, mix in broth, 1 tablespoon at a time, until moistened to desired consistency. Mound pasta in bowls and serve.
Nutritional Info
Food
Spinach Noodles
Spaghetti
Prosciutto
Half And Half
Cheese
Crème Fraîche
Red Onion
Peas
Total
Per Serving
Fat Gms
0
1
3
0
8
12
0
0
24
6
Calories
15
200
70
80
121
110
33
10
639
160
Carbohydrates Gms
2
41
0
3
1
1
9
0
57
14.2
Protein Gms
1
7
9
1
11
1
0
2
32
8