Curried 'Rice' and Radicchio Salad with Fresh Mango Chutney Dressing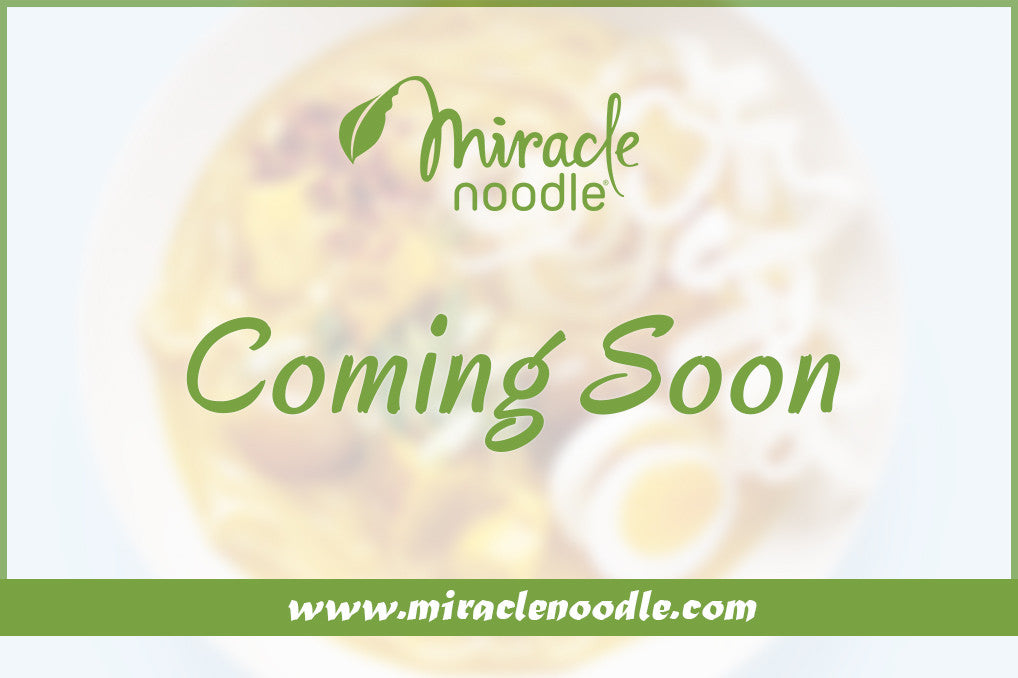 Simple and fresh, this is an all-purpose side for fish, chicken, or steak; grilled, sautéed, or broiled. But like most recipes, it can be personalized to suit your own taste with the addition of garbanzo beans, diced bell pepper, pineapple, or even tofu. Most of the heat in a fresh chile is concentrated in the veins and seeds. So if you can 'take the heat' don't remove them. But if your tolerance is limited, play it safe; follow the instructions and just add pinches of cayenne at the end. To core the radicchio, make deep incisions around the core to form a cone; then pull out the cone (core) to free the leaves. To free each outer leaf from the radicchio, pull out the edge of a leaf (at the core end) and run cold water into the space. The water will loosen the leaf enough to be removed intact. Dry the leaves before using.
Ingredients
2 7-ounce bags Miracle Noodle Rice
¼ cup unseasoned rice vinegar
¼ cup apricot preserves (preferably the 'jelly' not the fruit chunks)
11/2 teaspoons curry powder
¼ teaspoon ground ginger
¼ teaspoon dry mustard
2 cups 1/3- to ½-inch cubes fresh mango (from 2 large)
1/3 cup chopped red onion
1 large red jalapeño chile, seeded, deveined, finely chopped (1 tablespoon)
½ teaspoon (or more) kosher salt
¼ teaspoon freshly ground black pepper
4 large green onions, chopped
¼ cup golden raisins
¼ cup chopped fresh cilantro
2 tablespoons diced candied ginger (preferably uncrystallized from Trader Joe)
1 large radicchio head, cored
3 ounces goat cheese, broken into small chunks, or ½ cup plain nonfat yogurt
Method
Prepare the Miracle Noodle rice according to package directions, but blanch for 2 minutes .
Combine the vinegar, apricot preserves, and curry powder in a large microwave-safe bowl. Cook on high power about 1 minute, or until the preserves start to melt. Whisk to blend then cool 10 minutes. Whisk in ground ginger and mustard. Gently mix in mango, red onion, jalapeño, ½ teaspoon salt, and pepper to make chutney.
Pat 'rice' dry with extra paper towels if still moist; stir into chutney. Stir in green onions, raisins, cilantro, and diced ginger.
Gently remove 6 outer leaves from radicchio. Arrange 1 leaf on each plate as bowl. Dice enough of remaining radicchio to measure 1 cup. Add to salad, and toss to blend well. Adjust salt to taste.
Spoon salad into radicchio cups. Sprinkle goat cheese over or dollop with yogurt, dividing equally.
Nutritional Info
Food
Miracle Noodles
Preserves
Mango
Red Onion
Green Onions
Raisins
Diced Ginger
Radicchio
Goat Cheese
Total
Per Serving
Fat Gms
0
0
0
0
0
0
0
0
13.5
13.5
2.25
Calories
0
200
229
15
40
130
100
9
180
903
150.5
Carbohydrates Gms
0
52
55.6
7
8
31
26
1.8
3
184.4
30.8
Protein Gms
0
0
0
0.7
0
1
0
0.6
12
14.3
2.4