Miracle Noodle Rice and Quinoa Tabbouleh with Roasted Tomatoes and Eggplant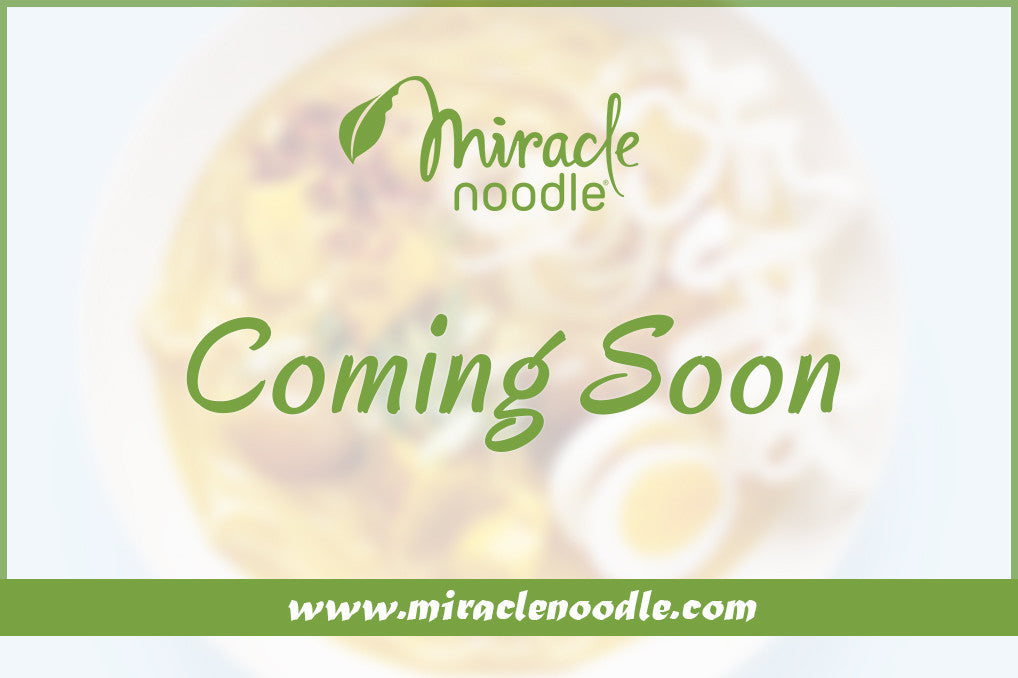 Classically, tabbouleh is heavy on fresh herbs, light on the grains, and rich with olive oil. This heartier version features rice, quinoa, and roasted vegetables with a fresh herb accent. However, juices from the tomatoes and lemon juice, rather than oil, provide the moisture. Once the rice and quinoa are prepped, roast the tomatoes and eggplant. Conveniently these components can stand at room temperature for a few hours. If mint is not a favorite herb, use cilantro or Italian parsley instead.
Ingredients
6 side-dish servings
1 8-ounce bag Miracle Noodle Rice, prepared according to package directions
2 10-ounce containers organic cherry tomatoes
Kosher salt
1 15- to 16-ounce unpeeled eggplant, trimmed, cut into 1/2-inch cubes
1 tablespoon extra-virgin olive oil
1 cup (6 ounces) quinoa
6 green onions, chopped
1/3 cup chopped fresh mint
3 to 4 tablespoons fresh lemon juice
1 teaspoon dried mint
1 teaspoon ground cumin
¼ teaspoon ground allspice
Freshly ground black pepper
Method
Prepare the Miracle Noodle rice according to package directions.
Position a rack in center of oven and preheat to 400°F. Coat a large (at least 15x10x1-inch) rimmed baking sheet generously with nonstick spray. Scatter the tomatoes over the baking sheet; coat tomatoes with spray and sprinkle with salt. Roast 15 minutes. Reverse the sheet back to front. Stir tomatoes. Roast another 15 to 20 minutes, or until the tomatoes are mostly collapsed, softened, and perhaps slightly charred. Scrape the tomatoes with roasting juices onto a platter. Using a fork, press half of the tomatoes to release juices. Maintain oven temperature.
Coat a small (12x9x1-inch) baking sheet with nonstick spray. Scatter eggplant over sheet. Coat eggplant with spray; drizzle with oil, sprinkle with salt, and toss to blend. Roast eggplant 30 to 40 minutes, or until golden brown and tender, stirring and turning every 10 minutes. Cool briefly on sheet.
Combine rice and quinoa in a large bowl. Scrape in the tomatoes with all juices. Add eggplant, green onions, mint, 3 tablespoons lemon juice, remaining seasonings, 1 teaspoon salt, and ¼ teaspoon pepper. Toss tabbouleh to blend well. Let stand 10 to 15 minutes. Toss again; add remaining 1 tablespoon lemon juice and more salt and pepper, if needed.

Nutritional Analysis