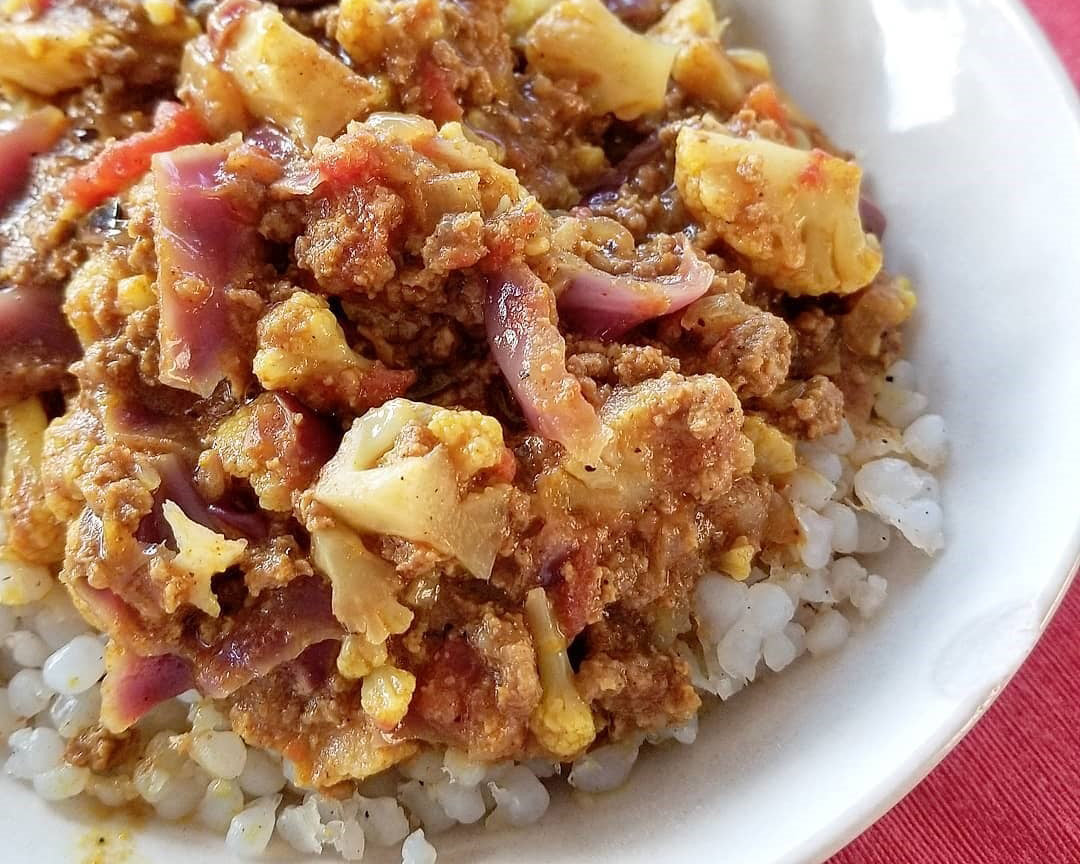 Our Ambassador Soury asks, "Any curry lovers out there?" Check out what she made with our Miracle Rice! We think it's pretty amazing!

"This is based on an "African curry" recipe I found over a decade ago, and it's my son's FAVORITE DISH EVER. His eyes literally light up when he sees me pulling out the "curry pot", my dutch oven. Not that you need a dutch oven, but for some reason that's really all I make in it... thus, it's been dubbed the curry pot..⠀⠀⠀⠀⠀⠀⠀⠀⠀

Feel free to be flexible with veggie and meat amounts, canned coconut cream or canned coconut milk will both work (cream is thicker and has a higher fat content, I use whatever I have on hand), if it's a little too thick for you just add a little water. Spices mentioned are a GUIDELINE, of course, season "to taste." We like ours pretty lemony (or limey), so you may want to start with just the juice of 1/2 the fruit.⠀⠀⠀⠀⠀⠀⠀⠀⠀

This recipe is super easy and very forgiving, enjoy my sweet friends!"

You can find Soury on Instagram at @my_keto_journal.


INGREDIENTS:

1 pack of Miracle Rice
1 diced onion
1 Tbs coconut oil
2-3 bay leaves
1 can of Hunt's No Salt Added Petite Diced Tomatoes
2 + Tbs curry powder (adjust to liking)
1-2 cans of canned coconut cream or milk

Veggies: cauliflower, green cabbage, zucchini, sugar snap pea pods
Optional for more carbs: carrots and potatoes

Protein options: ground beef, chicken, or pork

2 tsp salt
Swerve sweetener to taste
1 scoop of chicken bone broth powder or 1.5 tsp of chicken stock base⠀⠀⠀⠀⠀⠀⠀⠀⠀
1 lemon, juiced
KABOOM by Dak's Spices

DIRECTIONS:

1. Rinse Miracle Rice for 1 minute, boil for 2. Drain, then dry roast in a naked pan till all water is absorbed. Set aside.

2. Saute onion with bay leaves in coconut oil till tender.

3. Add in tomatoes and curry powder. Simmer for a few minutes.

4. Add in coconut milk or cream, veggies, and protein. Cover and simmer for 10 mins.

5. Season with salt, sweetener, and stock base along with the juice of 1 lemon.

6. Add KABOOM - as much as you like.

7. Add Miracle Rice to the mixture, or plate on top of Miracle Rice as pictured.