Antipasto "Pasta" Salad With Miracle Ziti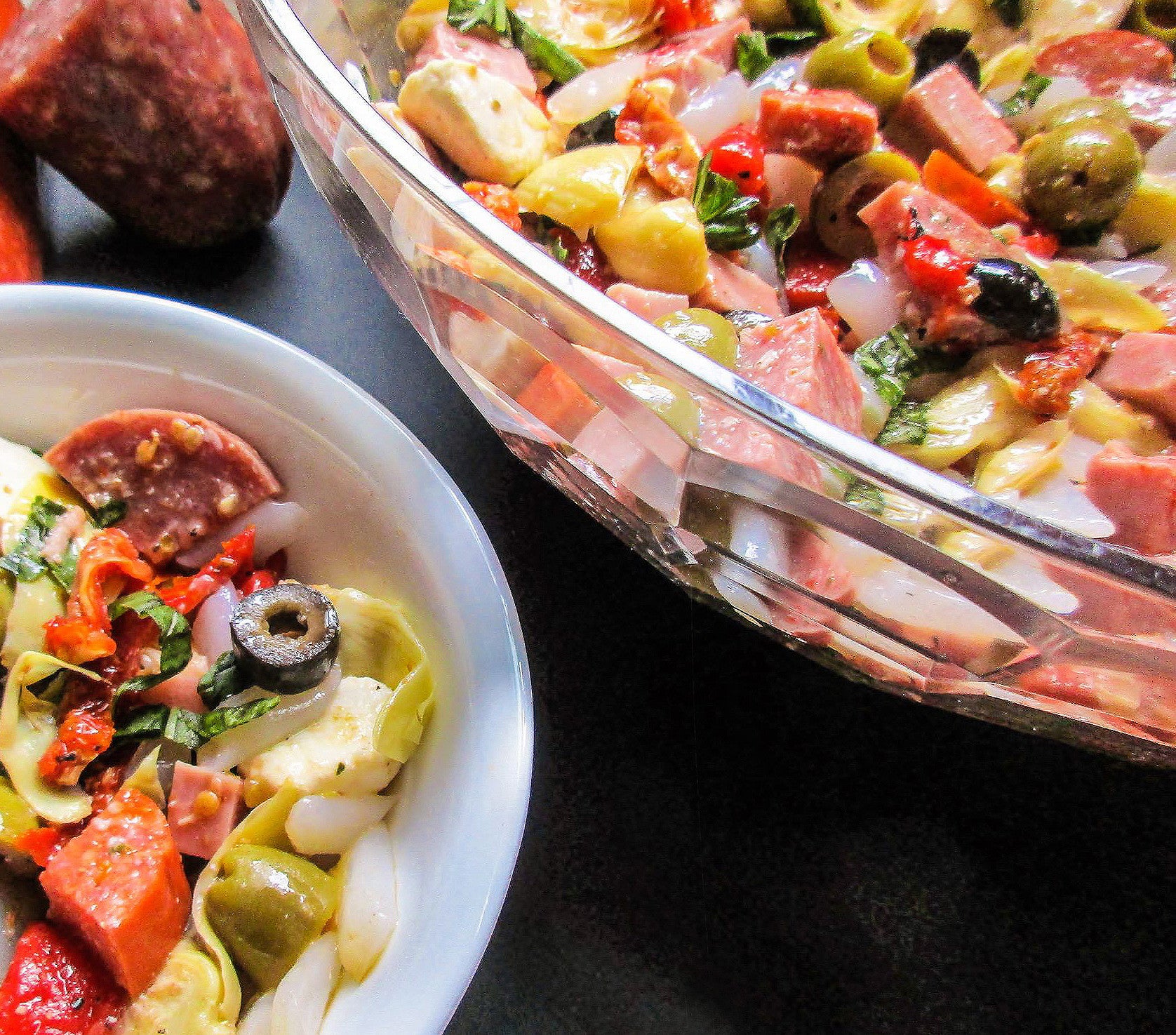 Keto friendly, tangy and meaty! What else could you ask for? Miracle Noodle Ambassador, Allison Gimondi shows us just how easy and tasty low-carb can be with our Ziti!
"I used to make this with bow tie pasta, but now that we are low-carb, I am loving this just as much! We are a Keto family and yes we do love to eat so of course I made big batch, but you can scale this down to fit your needs. This makes 6 servings. It is perfect for the upcoming summer gatherings!

INGREDIENTS

3 bags Miracle Noodle Ziti
1/3 cup each of your meats cut into bite sized pieces (preferably Boars Head):
Salami, sopressata, ham, mortadella and pepperoni
1- 9 ounce bottle of Kens (Chef's Reserve) Italian with Garlic Asiago (this has no added sugars)
1- 12 ounce jar of roasted red peppers
8 ounces of green olives cut in half
8 ounces of black olives
13 ounces of artichokes
4 ounces of Sundried tomatoes
1 lb of fresh small mozzarella balls
Fresh Basil about 10-15 leaves cut into ribbons
Sea Salt

METHOD
1.) First rinse the noodles and dump into wide dry pot.
2.) Let noodles simmer away all the liquid until they start to stick. Remove from heat and add the whole bottle of dressing. This will help the noodles to absorb the dressing.
3.) Cut all your other ingredients into bite size pieces and when noodles have come to room temperature combine everything all together.
4.) Add fresh basil and salt and toss again.