Asian Inspired Stir-Fried Broccoli and Beef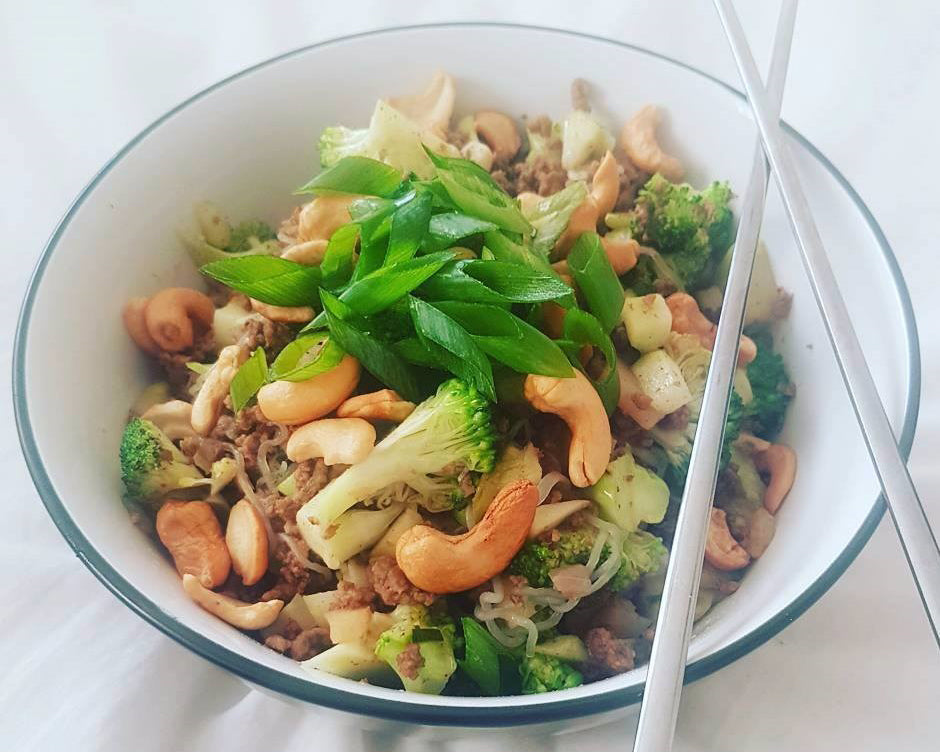 This dish looks like it came right out of a dream!
Miracle Noodle Fan (
@thehangryketo on Instagram
) has been using our products for 2 years! She loves to cook healthy meals, and finds the keto way of life rewarding! Today she shares with us her dish!

Make this meal with Miracle Noodle Angel Hair! 
Asian inspired stir-fried broccoli and leftover san Choy Bow Mince with Miracle Noodle!

1 package of Miracle Noodle Angel Hair
3 cloves of garlic - crushed 
2 tablespoons extra virgin oil 
1 head of broccoli 
1 tablespoon hoisin sauce 
1 tablespoon fish sauce 
1 tablespoon oyster sauce 
500 grams minced beef 
Garnish 
Spring onion 
Roasted cashew nuts
1.) Rinse Miracle Noodle in hot water for 1 minute, then fry them briefly with sauteed garlic and oil.
2.) Add broccoli and sauces. Stir-fry together till the broccoli slightly softens and turns bright green.
3.) Top with chopped spring onions and roasted cashews.