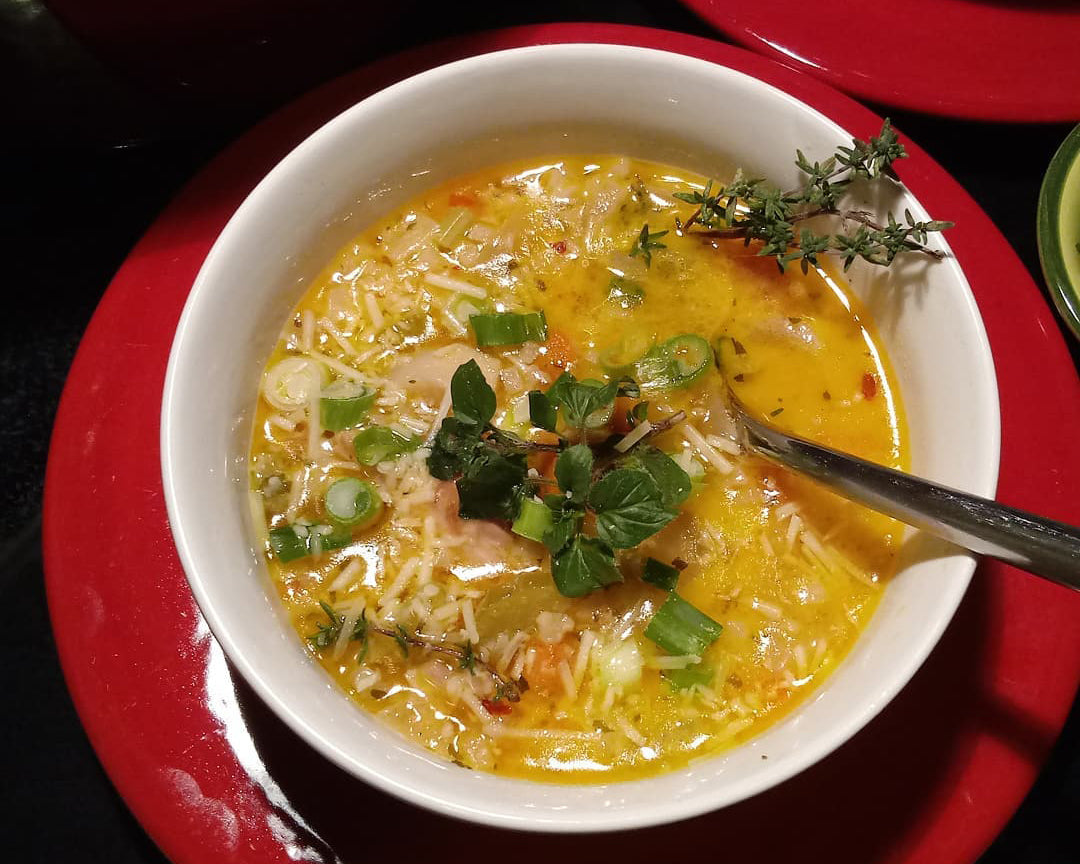 Avgolemono is a traditional Greek lemon-egg soup made with chicken & rice. This is a low-carb, flavorful, nourishing bowl of comforting warmth!
INGREDIENTS:
1.25 -1.5 lb boneless, skinless chicken thighs
1 1/2 C carrots, peeled, diced*
1 large onion, diced*
1 1/2 C celery, diced*
*(Can sub frozen veggies)
4-8 oz butter
Garlic salt to taste blend of sea salt, onion, garlic, parsley
1-4 tsp Italian Spaghettata seasoning - blend of Calabrian dried chili peppers, garlic, parsley, salt, tomatoes
Black pepper to taste
1 head garlic, minced
1 quart chicken bone/regular broth
1-2 med lemons, freshly juiced
3 seven-oz packs Ready-To-Eat Miracle Rice
8 oz Creme Fraiche (can sub sour cream)
1/2 C green onions
Herbs
Parmesean
Opt bread/rolls
Cast iron skillet (or large baking dish)
DIRECTIONS:
Add veggies & chicken to skillet. In a bowl melt butter in microwave, stir in spices & garlic, then mix with chicken & veggies. Bake at 400 degrees 30 min, remove briefly to dice chicken into bite sized pieces, stir in lemon juice, then return to oven 30 more min/total of 60.
Heat broth in large soup pot over med heat, add rice & simmer over low. When chicken & veggies are done roasting, add to soup. Stir in Creme Fraiche & let simmer together a few min. Serve in bowls, garnish w/herbs & Parm. Buon Appetito!