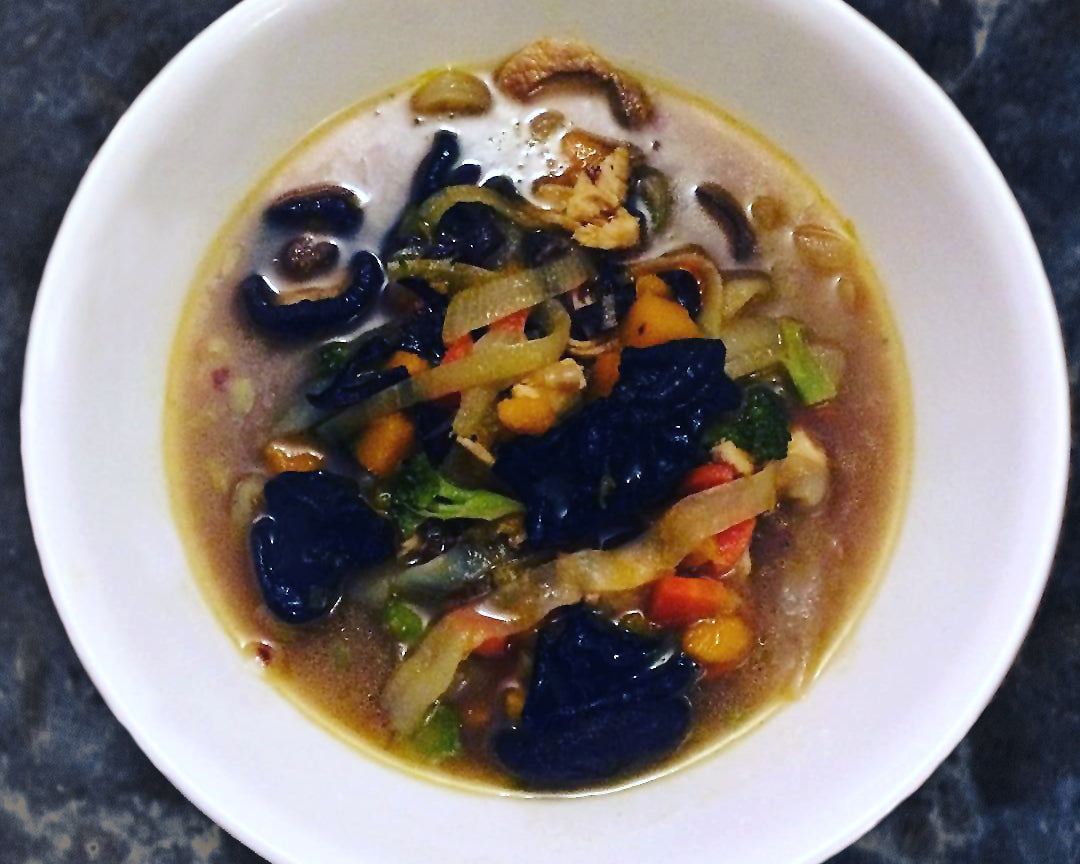 Bone broth is all the rage lately! It is hailed for its nutritional properties and is thought to help with joint health and other ailments. That makes it a perfect pairing with Miracle Noodle! Miracle Noodle is an anti-inflammatory food that's rich in fiber!

Check out what our fan, (@carissakoski on Instagram) made with our noodles and chicken bone broth! You can make it too!

"Broth bowl with homemade bone broth, chicken, so many veggies (wild mushrooms, kabocha

 

squash, onions, celery, carrots, broccoli, etc.), fish sauce, chili flakes, coconut aminos and Miracle Noodle! It took 15 minutes to make and bursting with flavor. I used veggies I had on hand, but anything you have will work!"


Make this with our low-carb, low-calorie
Fettuccini
 or
Angel Hair
!
Ingredients:
1 tablespoon olive oil
1 small onion, sliced
1.5 cups dried or fresh mushrooms

 


1 stalk celery, sliced
1 carrot, chopped
1 cup of squash, cubed small
1/2 cup broccoli cut into small florets
1 clove garlic, finely

 


1 quart of broth
1 tablespoon fish sauce
1 tablespoon coconut aminos
1/2 teaspoon red pepper flakes
3/4 cup chopped cooked chicken
1 package of Miracle Noodle Fettuccini or Angel Hair 
Salt to taste

METHOD:
1.) Sauté the first 7 ingredients on medium heat until slightly softened.

2.) Add garlic and sauté for one minute. 

3.) Add broth, fish sauce, coconut aminos, red pepper flakes, and chicken. Turn the heat up to high for 5 minutes. 

4.) Open and rinse Miracle Noodle for 1-2 minutes. 

5.) Add to the pan and cook for two minutes. 

6.) Serve in a large bowl!