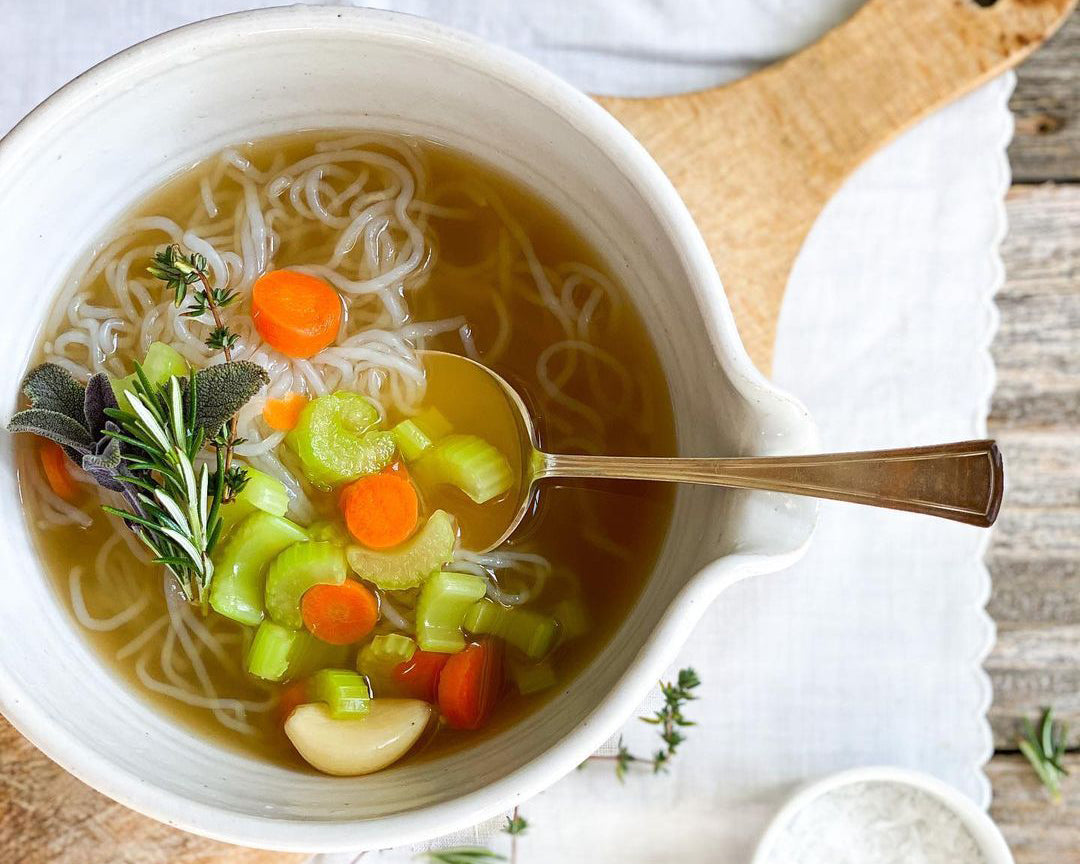 This healing elixir makes a perfect meal for the Fall.
Recipe by @meredithwhitegarner
INGREDIENTS:

Part 1
2 pkgs Bonafide Provisions bone broth
6 carrots, thinly sliced
1 carton mushrooms, thinly sliced (I was out of these today)
4 celery stalks, thinly sliced
8 whole cloves garlic
2 onions, diced
Fresh herbs
Part 2
2 packages Miracle Noodle (pre-prepared as instructed on the packaging)
¼ c. oil of choice (olive oil, ghee, etc.)
Sea salt to taste
Part 3
Fresh herbs, chopped
DIRECTIONS:
1. Add Part 1 ingredients to an instant pot without a trivet.

2. Cook on High Pressure/Manual Mode for 4 minutes.

3. Quick-release steam. Add Part 2 ingredients. Pour into bowls.

4. Garnish with Part 3 ingredients.