Butternut Squash Mac and Cheese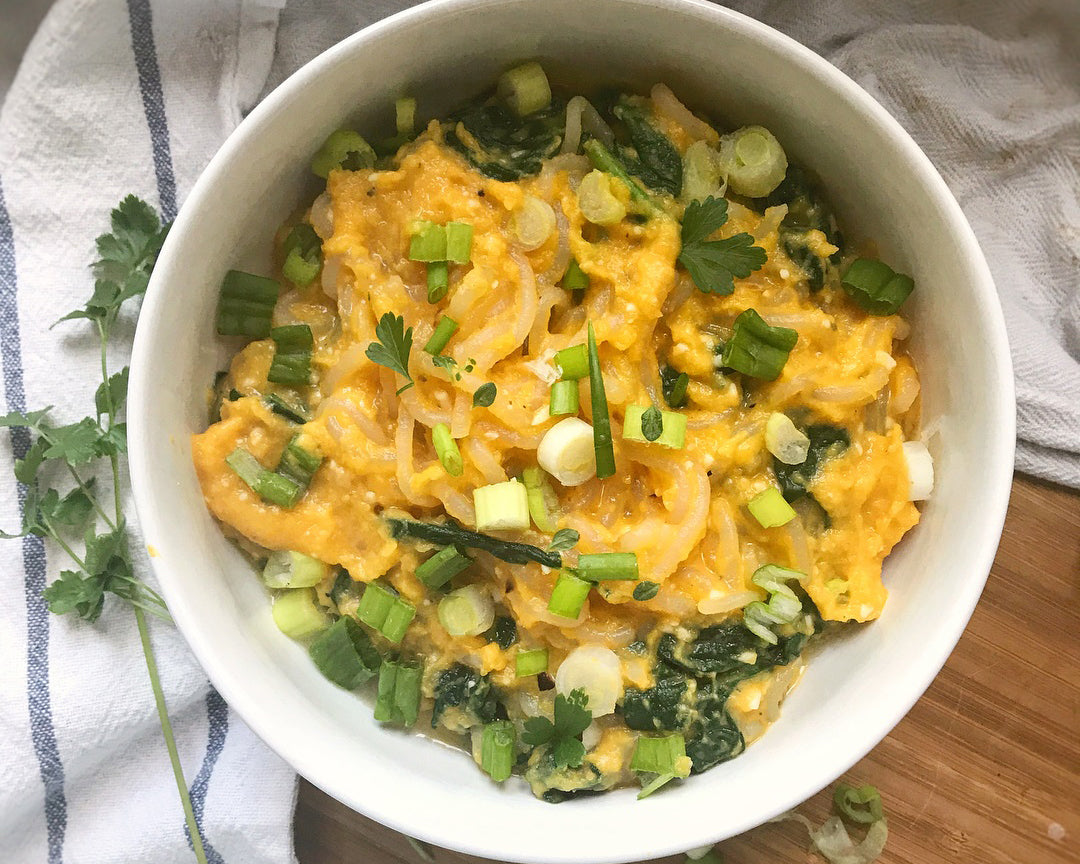 Mac and cheese? Yes, please! Here we go with a classic comfort food with the added nutritional benefits from butternut squash. This delicious dish is from the creative culinary mind of Rebecca Spitzer! She's one of our Miracle Noodle Ambassadors.

Rebecca is a pro at creating filling and delicious low calorie recipes. Here, she adapted the sauce from @fitmencook. Follow Rebecca on Instagram at @thelowcalorielife for great homemade, healthy meals! 

Serves 6

INGREDIENTS

1 bag of Miracle Noodle (Ziti or Spaghetti)
1 large butternut squash
Coconut oil or olive oil
1 cup of chicken stock
2 ounces of goat cheese
2 ounces of Parmesan Cheese
1 teaspoon of garlic powder
Salt and pepper
*Optional: Bacon, spinach, scallions

DIRECTIONS

1.) Preheat the oven to 400F.

2.) Cut the end off the butternut squash and then slice it down the middle. Remove seeds from the inside and then place the squash on a baking sheet. Spray it with coconut or olive oil and sprinkle with salt and pepper. Roast for around an hour or until tender.

3.) While squash cooks, prepare Miracle Noodle: Rinse for one minute, boil for 2 minutes, drain and then return to an empty hot pan. Move noodles around till all water is absorbed. Set aside.

4.) Blend the roasted squash with one cup of chicken stock, goat cheese, Parmesan cheese, garlic powder, and a bunch of salt and pepper.

5.) Take your blended sauce, and fold in your Miracle Noodle. Add optional ingredients if you desire!