Cheeseburger Mac and Cheesy Miracle Rice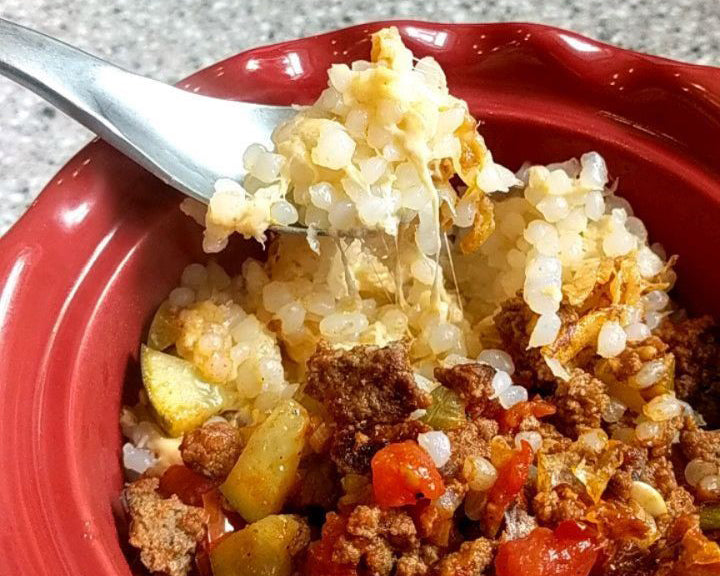 Cheeseburger mac and cheese for under 300 calories and only 6 carbs? Yes please. It's made with Miracle Rice.
INGREDIENTS:
1 package of Miracle Rice
14 grams of shredded fat-free cheddar cheese
1 tablespoon of light cream cheese
1 stick of light string cheese 
1 slice American cheese
Salt and pepper
DIRECTIONS:
1. Rinse and drain miracle rice. Heat rice in an empty pan and move around until all water has evaporated.
2. Once water has evaporated, add 14 grams fat-free cheddar cheese, light cream cheese, string cheese and American cheese to pan and stir with noodles until all cheese has melted and is of a creamy consistency. Add salt/pepper to taste.
Cheesburger Topping:
INGREDIENTS:
2 - 3 oz of lean ground beef
Diced tomatoes
Pickles
Scallions
Squirt of ketchup
Mustard
DIRECTIONS:
1. Cook ground beef in a pan (or use precooked and just heat in a pan).
2. Add toppings into the pan and heat through till warm. 
3. Place on top of your creamy Miracle Rice with cheese!