Chicken and Mushroom Ramen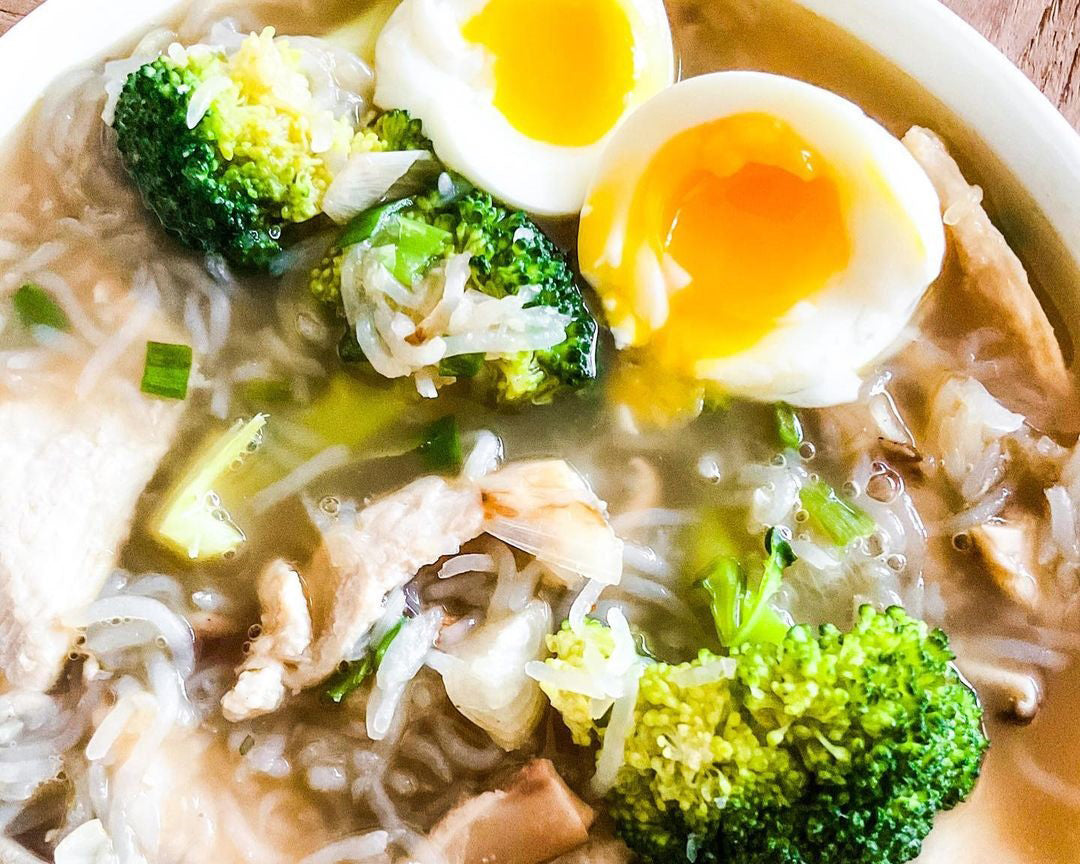 Food for the mind, body, and soul! When we eat well, we feel well. Here's a delicious comfort food take on ramen from our Ambassador, Rachel!


"Took 10 minutes our of my day to make this tasty and low-point ramen. I love all of the toppings you can include in your ramen - many of which are zero point foods. I had leftover steamed chicken and broccoli that wasn't in sauce, so I threw that in to add protein to my soup. But, you can use any meat or tofu you'd like (just calculate the points accordingly). Also - if mushrooms aren't your think, that's cool, you can omit them."



Recipe by Rachel Devor AKA @runforbrunch on Instagram.
INGREDIENTS:
2 cup of low sodium chicken broth
1 scallion diced
1 shallot sliced
1 pack of Miracle Noodle Angel Hair
1 cup of sliced shiitake mushrooms
1 cup of broccoli
1 egg soft boiled
2 oz of cooked chicken breast
DIRECTIONS:

1. Air fry the egg (you can also soft boil it but this is mess-free and quicker) by placing the egg inside the air fryer, heating to 270, and cooking for 11 minutes. After cooking, submerge the egg in an ice bath.
2. While the egg cooks, slice up the mushrooms, shallot, and scallion and sauté in a soup pot
3. Once veggies are soft, add in chicken broth and stir to combine (adding salt to taste)
4. In a separate pan, once you've rinsed Miracle Noodle, cook on a low flame for a few minutes before adding noodles to your broth mixture.
5. Add in chicken and broccoli and stir to combine.
6. Turn off the heat, pour soup into a bowl and top with soft-boiled egg - enjoy!