Chicken and Rice Bowl with Kiwi Salsa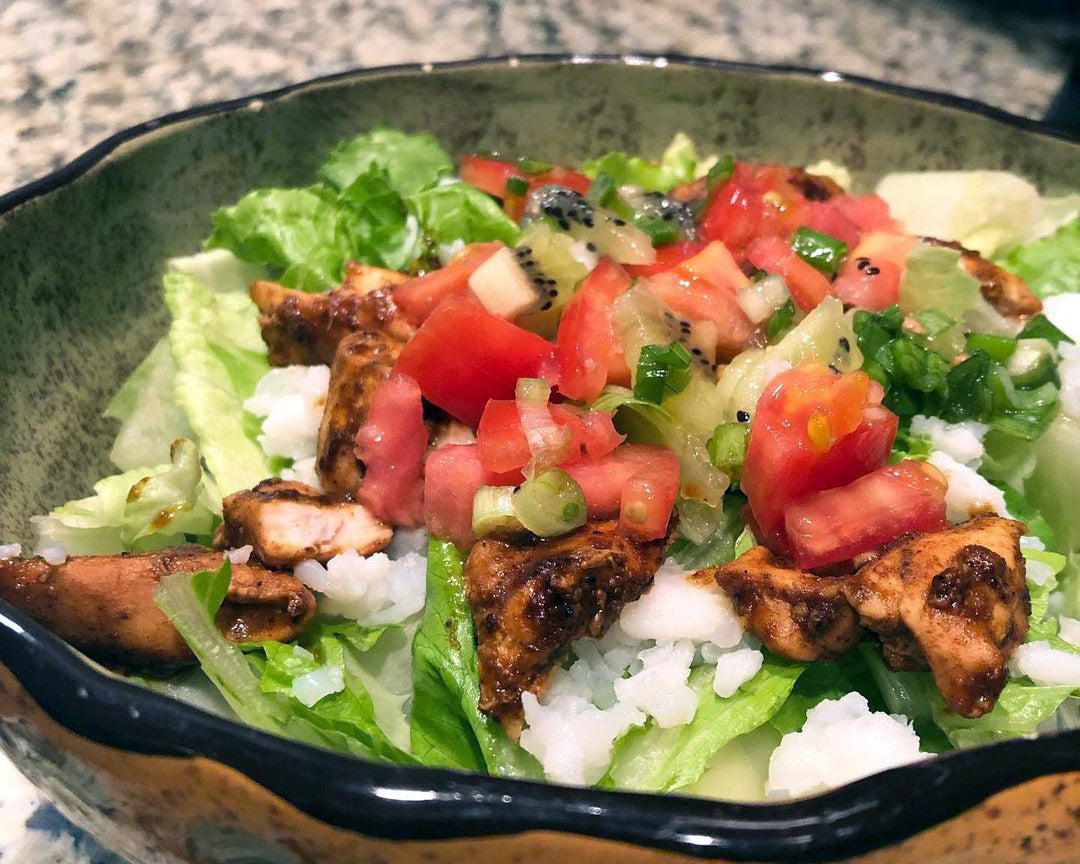 Here's a quick and easy lunch that you'll look forward to eating. Take your chicken rice recipe to the next level.
INGREDIENTS:
8 oz chicken breast, chopped into cubes
1 tsp chili powder
3/4 tsp salt
1 tsp southwest seasoning blend (can sub with a mix of cumin and garlic
2 tsp olive oil
1 lime
1 tomato, diced
1/4c diced green onion
1 kiwi, peeled and diced
1 bag Miracle Noodle Love My Rice
1 head romaine lettuce
DIRECTIONS:
1. Heat up olive oil in a medium sized skillet over medium-high heat.
2. Add chicken breast and sprinkle with chili powder, southwest seasoning, and 1/2 tsp salt.
3. While the chicken cooks, combine diced tomato, onion, and kiwi with remaining 1/4 tsp salt and juice from 1 lime and stir together.
4. Stir chicken occasionally until thoroughly cooked and slightly browned.
Chop romaine lettuce, rinse thoroughly, then divide into two large bowls.
5. Heat Miracle Noodle Love My Rice in the microwave or on the stove.
6. Top lettuce bowls with 1/2 bag of Miracle Noodle love my rice, add chicken, then top with kiwi salsa.