Chicken and Shiitake Mushroom Soup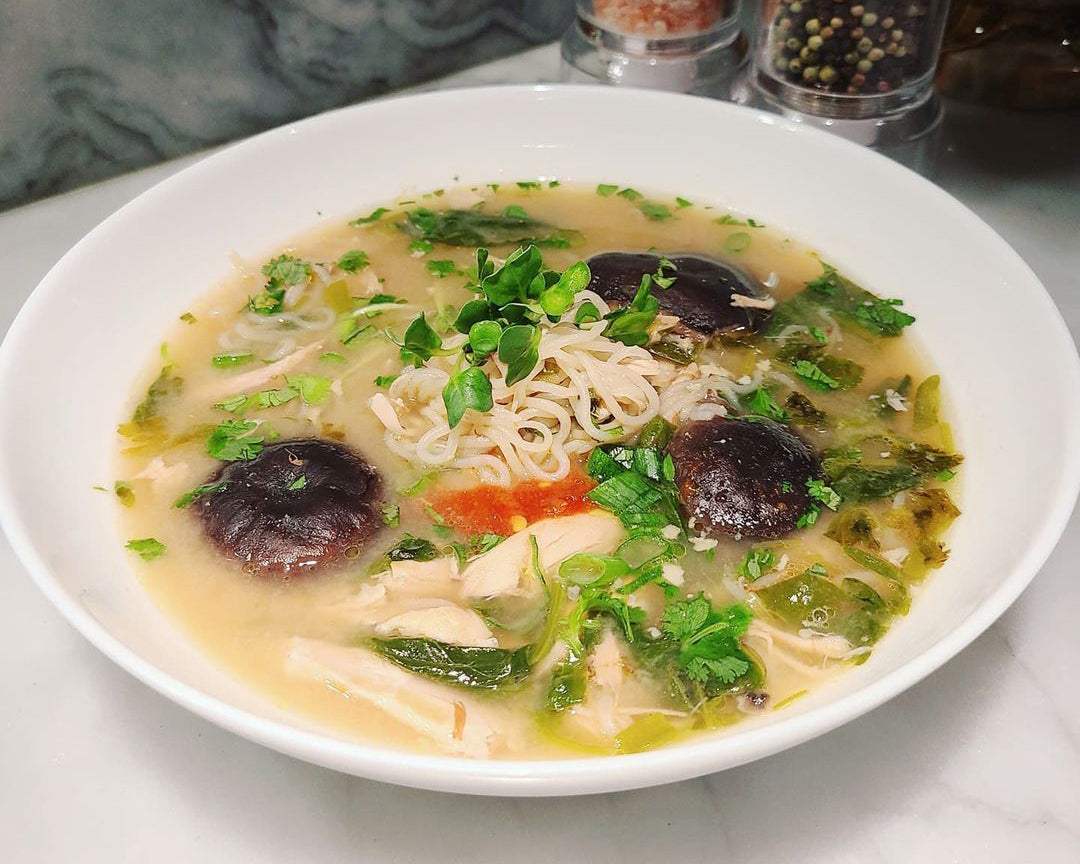 This is not your ordinary Chicken Noodle Soup! A rich chicken broth with White Miso, Ginger, and Shitake Mushrooms makes this soup something really special.
INGREDIENTS:
2 packs Miracle Noodle Ready to Eat Spaghetti
2 boxes chicken broth
3 cups water
Rotisserie chicken, whole pieces (thighs, wings & legs)
1 pkg fresh Shiitake mushrooms. Whole, stems removed
4 green onions, sliced
1/4 cup Cilantro, chopped
1/4 cup White Miso paste
Fresh ginger, large slices (about 4)
Bonito Flakes (3 small packets)
White pepper
Baby spinach
DIRECTIONS:
1. In a large soup pot, add the water, chicken broth, ginger, green onions, Bonito Flakes, chicken pieces. Bring to boil reduce to simmer for about 1 hour. Remove the ginger slices and chicken pieces.
2. Remove skin and bones from the chicken and place the chicken meat back into the stock. Add the Miso, mushrooms, and Cilantro. Stir until Miso is dissolved. Add the Miracle Noodles. Simmer on low for about 30 minutes.
3. Add Spinach and white pepper. Stir to combine. Garnish with green onions and cilantro. Add some garlic chili sauce too!