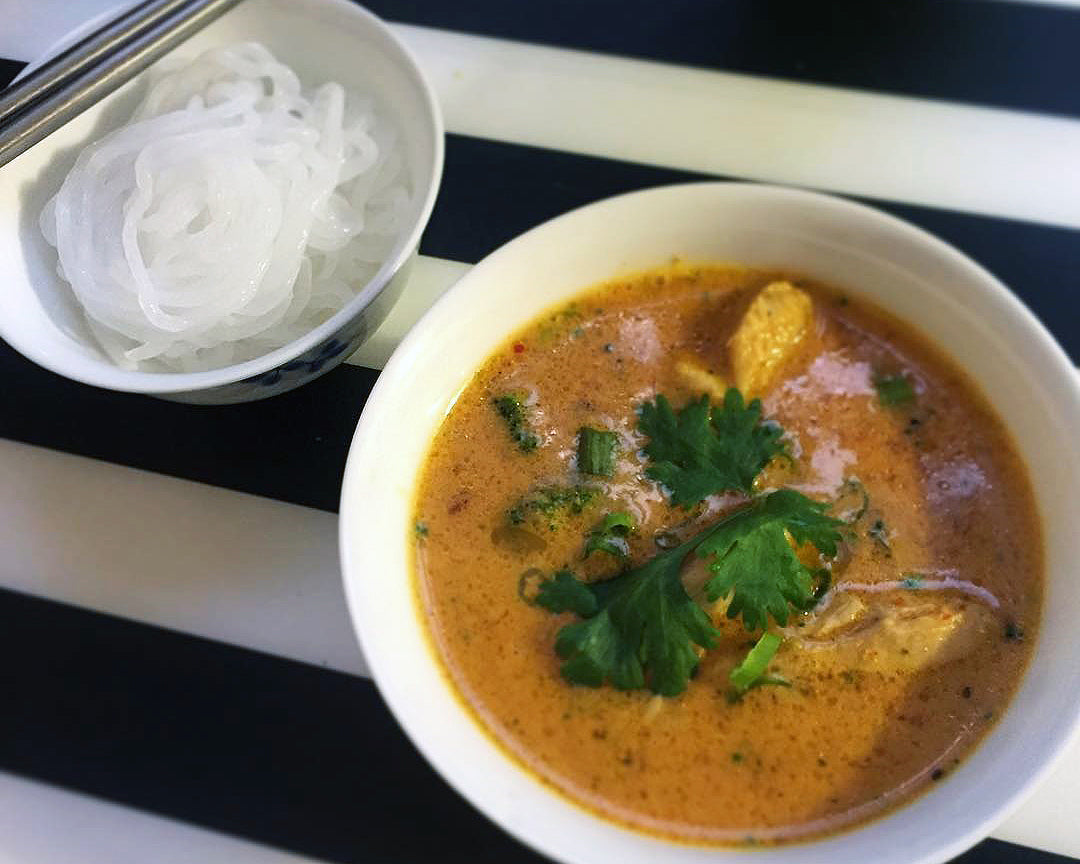 We love a good soup, especially one with flavors from ginger, coconut, lime, and chiles!
Check out what
@cleaneating360
on Instagram came up with! You can choose to add our keto-friendly noodles into the soup or serve for dipping on the side as shown here.
Chicken Laksa Soup with Shirataki Noodles for Dipping
INGREDIENTS:
1 package of Miracle Noodle Angel Hair

2 garlic cloves
1 inch of ginger
1/4 cup of coconut oil (or ghee)
2 chicken thighs, sliced
2/3 cups of coconut milk (more if you like your laksa soup thicker)
2 cups of chicken stock
4 tablespoons of fish sauce
2/3 of lime (to taste)
1 red chile (optional)

 



DIRECTIONS: 

1. Finely chop garlic and ginger (and optional red chile). Mix with coconut oil

2. Sauté the mixture in a heated saucepan till fragrant

3. Add coconut milk and chicken stock. Bring it to a boil and simmer for 10 minutes

 



4. Add chicken and fish sauce. Bring it back to a boil and simmer again for 5 minutes

 



5. In the meantime, drain, rinse and boil Miracle Noodle in a boiling pot of water for 5 minutes. Drain and place in a bowl ready for dipping in the Laksa soup.

6. To serve: Ladle the soup in a bowl. Top with cilantro and green onions. Squeeze lime on top to taste. Dip Miracle Noodle in soup and enjoy!