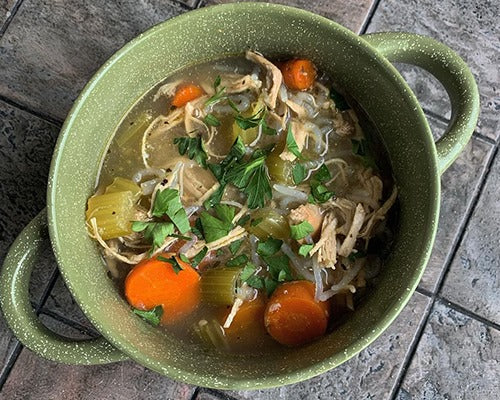 When you're craving for some comforting food that's low-carb, high in fiber, keto-friendly, and paleo-friendly, this Chicken Noodle Soup is the answer. It's the perfect side at mealtime with others.
INGREDIENTS:
Miracle Noodle Shirataki Noodles
Organic chicken breast
Organic chicken broth - fresh carrots, celery, onion, garlic
Thyme, oregano, bay leaves, sea salt 
DIRECTIONS:
1. In a pot, boil all other ingredients for one hour, then simmer as long as you'd like!
2. Prepare Miracle Noodle according to package then add to soup during the last 5-10 minutes of simmer.