Chicken Teriyaki Meatballs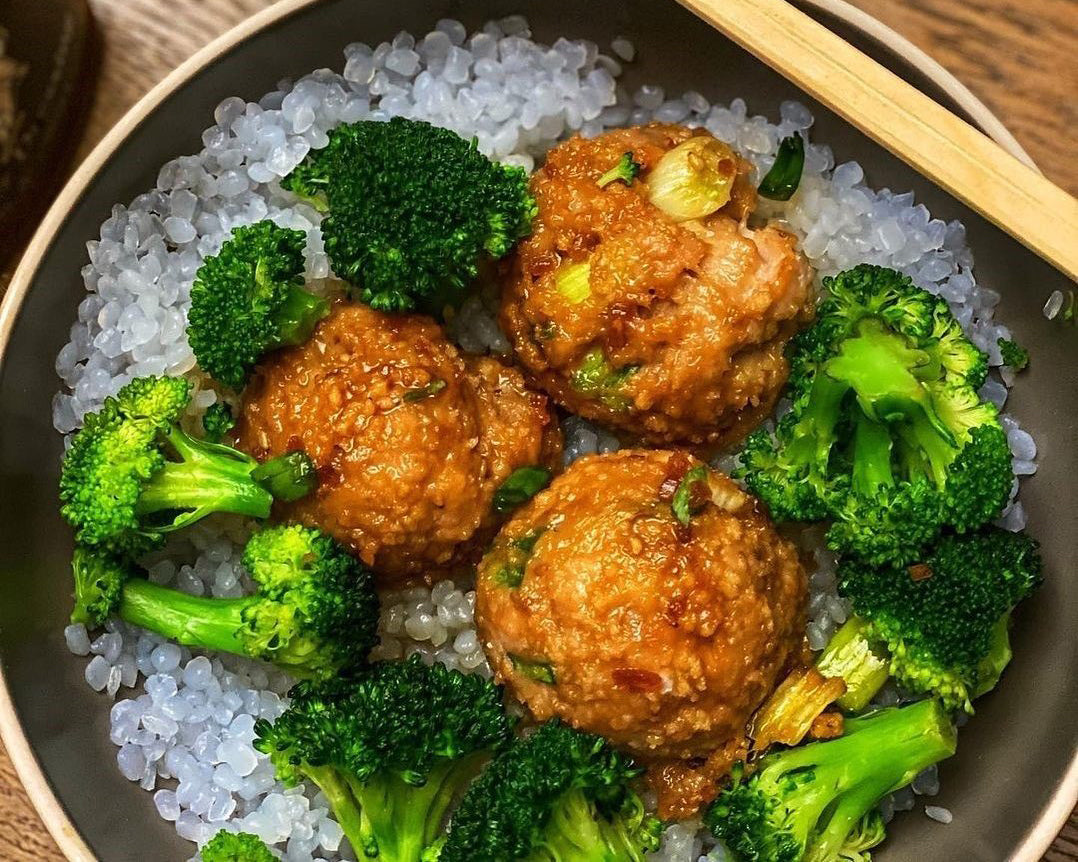 This Chicken Teriyaki Meatball recipe is a sure hit among kids and kids at heart. To keep it low-carb and filling, pair it with our keto-friendly Miracle Rice.
INGREDIENTS:
2 pounds ground chicken
1/2 cup teriyaki sauce
1/2 cup whole wheat or plain pablo bread crumbs
1/2 cup chopped scallions
(Served with Miracle Rice, sticky rice & steamed broccoli)

DIRECTIONS:
1. Preheat oven to 400 degrees and line a large rimmed baking tray with parchment or sprayed foil.
2. Mix all the ingredients well in bowl and using ice cream scooper (with spring) or roll with hands into golf sized balls. Save 1/2 of the meatballs on a paper plate, wrap & freeze OR bake them all up evenly lined on tray for 15 minutes. Feel free to brush with more sauce at any point if like. Enjoy!
𝐍𝐨𝐭𝐞: Nic included our Miracle Rice with her meal. To prep, simply rinse for 15 seconds, drain, then dry in a naked pan till all water is absorbed. This allows our shirataki rice to take on flavor of ingredients such as sauce, herbs, etc. with ease.