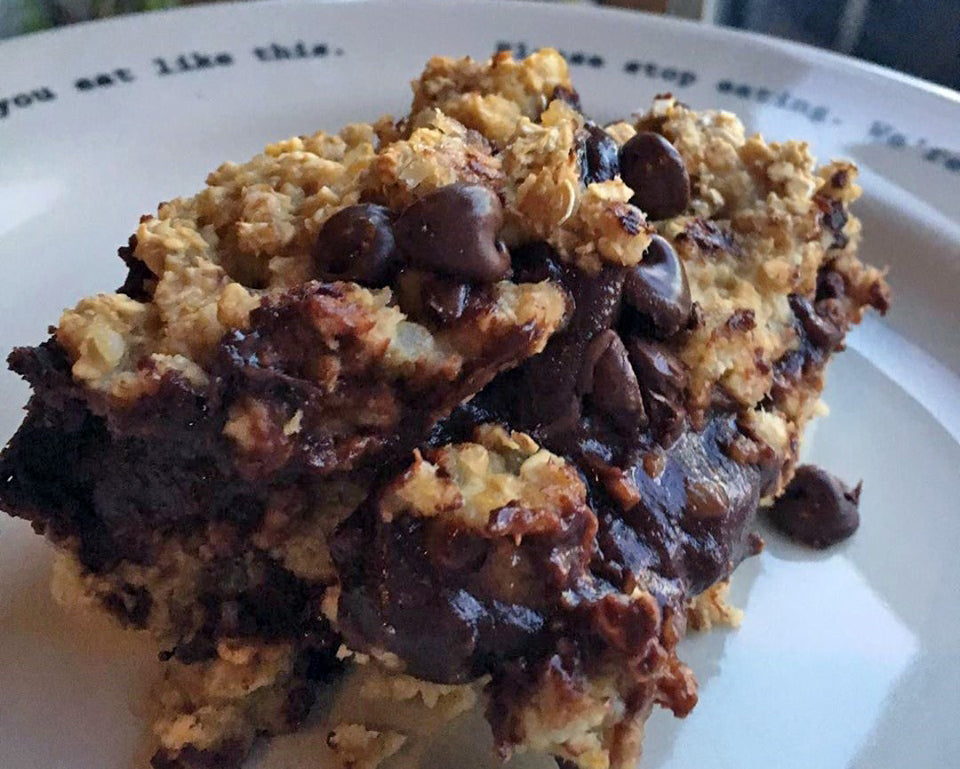 Our Ambassador Simone likes to make meals and treats that still allow her to enjoy things like chocolate
 

while making them low-calorie friendly! Miracle Noodle products let you do just that. Here, Simone used our low-calorie MIracle Rice to keep it within her macros.

"Only 143 calories per serving and will curb chocolate cravings!!!"

Recipe by Simone Hanlen AKA @nycmuncher on Instagram.



This recipe serves 8.
Macros per serving: 143 calories | 22 carbs | 5 fat | 5 protein | 3 fiber

INGREDIENTS:

2/3 cup of Miracle Rice
1 & 2/3 cups quick oats
1 medium spotted banana
1 egg
2 grams or 2 packages of Splenda
1 tsp vanilla
Pinch of salt

FILLING:

1/3 cup semi-sweet chocolate chips (set aside a few for the top)
1/4 cup powdered peanut butter (I used @bettylousinc Just Great Stuff)



DIRECTIONS:


1. Preheat oven to 350 degrees.

2. Prepare Miracle Rice according to package. Set aside.

3. Mix the banana and oats well, stir in the miracle rice, egg, Splenda, vanilla, and salt.

4. Next, melt the semi-sweet chocolate chips in the microwave for about 1 minute, stir until melted.

5. Mix powdered peanut butter with water. I used slightly more water than the directions, almost a 1:1 ratio. Mix with the chocolate so it's a pudding consistency.

6. I used a round 1 quart Pyrex dish, sprayed with Pam, but it can be made in something a bit larger. Put about 2/3rds of the oats in the dish and spread evenly.

7. Place all of the chocolate peanut butter mixture across the top evenly.

8. Place the remainder of the oats on the top, along with a sprinkle of chocolate chips.

9. Bake for about 25 minutes, top will appear set. Cut into 8 filling slices!