Coconut Milk and Curry Chicken Noodle Soup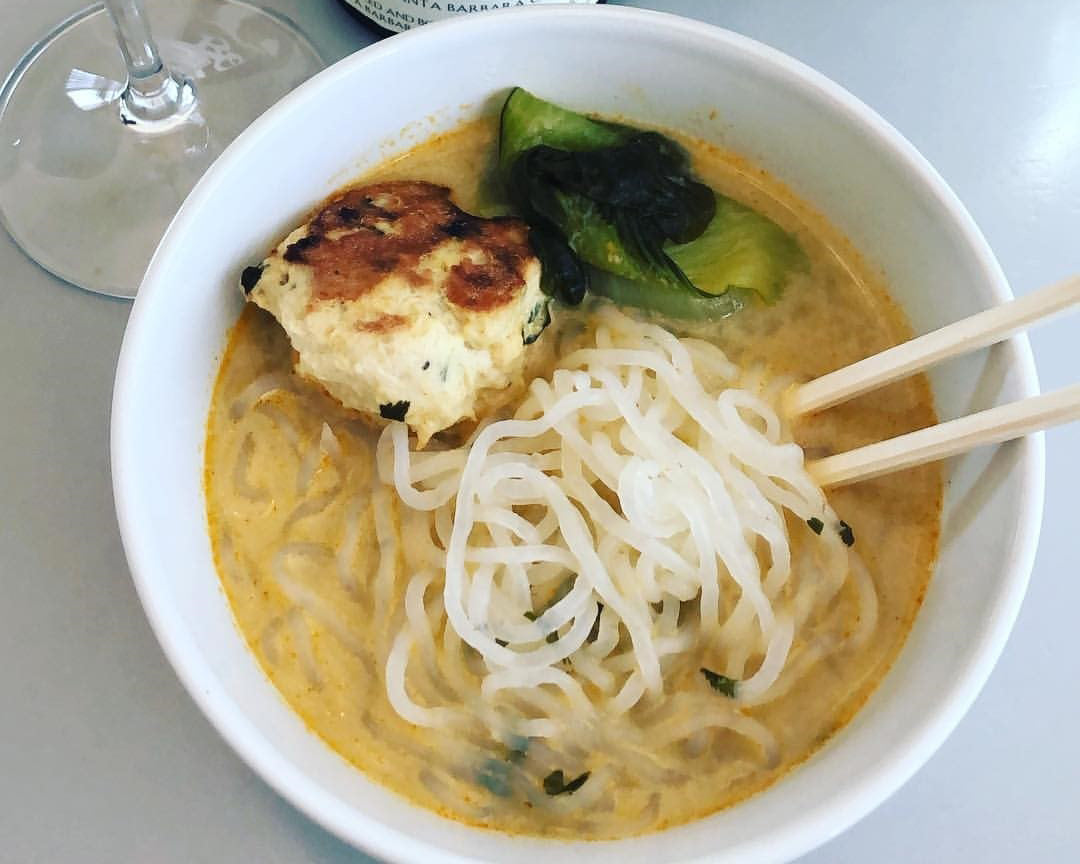 Relax! It's time for some comfort food that won't leave you regretting the weekend.

"Coconut milk and curry chicken noodle soup.. noodles are from Miracle Noodle, so it's ZERO calories ZERO carbs!!! Paired this with spicy soup with a dry Orange Muscat from Santa Barbara Winery." 

Recipe by @winedineandketo on Instagram.



INGREDIENTS FOR MEATBALLS:

1 pound ground chicken
1 egg
Finely chopped cilantro
Onion
Garlic
1/4 almond flour

DIRECTIONS:

1. Mix all ingredients together and form meatballs.
2. Bake at 400 for 15 min.

INGREDIENTS FOR SOUP:

2 cups chicken stock
1 can coconut milk
4 tablespoons green curry
Lemon wedge with peel
Bok coy
Cilantro
1 pack of Miracle Noodle Angel Hair

DIRECTIONS:

1. Bring ingredients to a boil. Add bok choy, cilantro, and meatballs. If so desired, turn up the heat with some sriracha.

2. Prepare Miracle Noodle Angel Hair as instructed on package and yum!!!