Cookies and Cream Sandwiches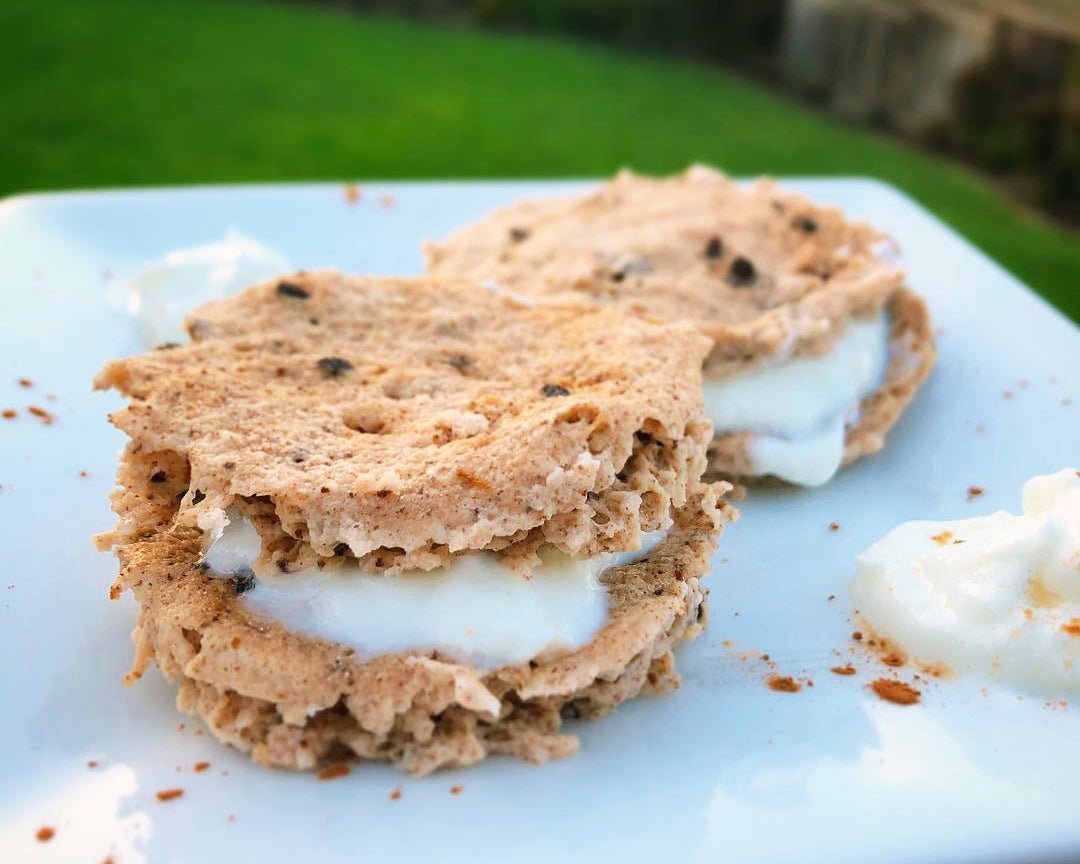 Ambassador @withdressingontheside on Instagram. When we were creepin' her account, we saw she came up with this amazing treat using our Konjac Flour to pull and bind the ingredients together!
is
Konjac Flour is full of great fiber and acts as a thickening agent in your low-carb baking and in soups to create a smooth a creamy texture! You can get it here!
Try Jenn's recipe!
Cookies & Cream Cookies
Time to make: 7 min
"Looks like an Oreo, tastes like an Oreo, but actually healthy?! Get this- Greek Yogurt sandwiched by Quest Nutrition Cookies & Cream Protein Powder "Cookies".
INGREDIENTS
1/2 teaspoon Konjac Flour from Miracle Noodle (Thickening Agent)
1 Package of Cookies & Cream Protein Powder + 1/4-1/2 cup water
4 spoonfuls of Oikos Greek Yogurt
DIRECTIONS
1. Mix powders and water in a bowl.
2. Distribute into 4 ramekins and microwave two at a time for two minutes.
3. Spoon each cookie out and layer yogurt in between.
You can follow Jennifer on Instagram for healthy living inspiration and delicious, low-carb eats at @withdressingontheside!