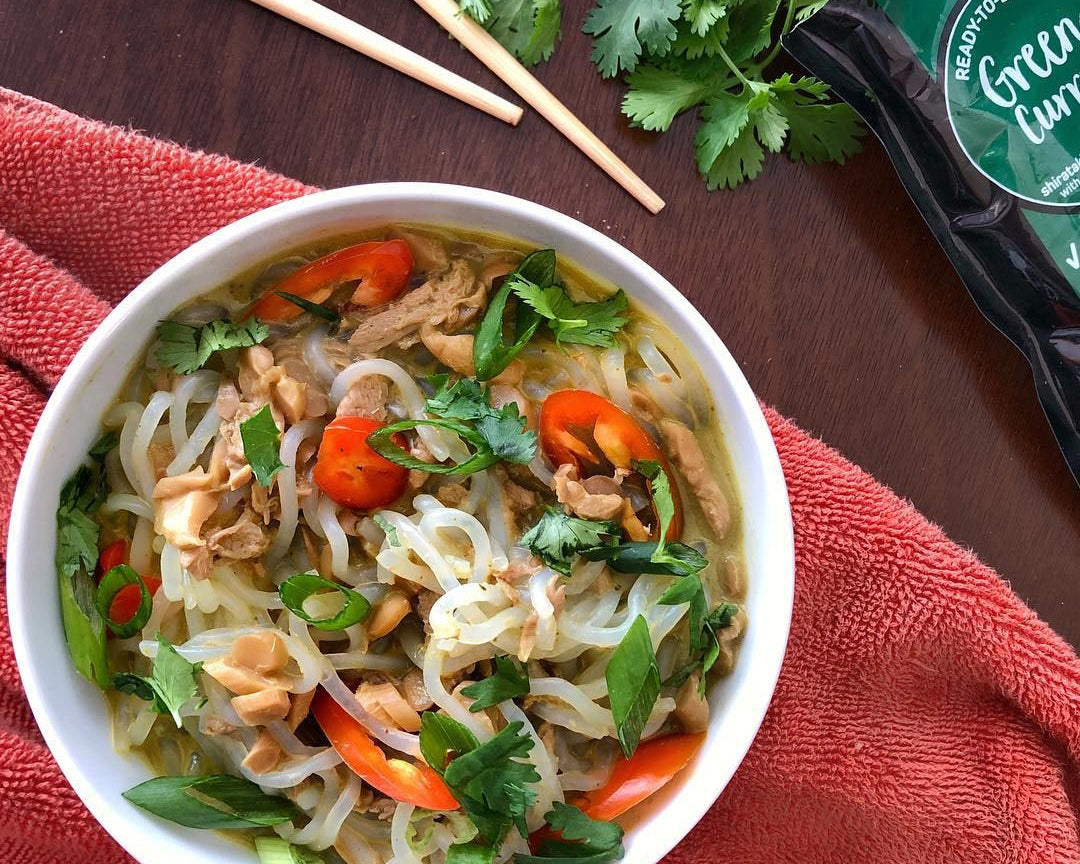 Have you tried our Ready-To-Eat Meals? They are so easy to prepare! Eat as is or get creative! Our meals are low-calorie, full of flavor, and easy to customize with your favorite vegetables and protein! Check out what our Ambassador Charlie cooked up with our Green Curry!
A creamy spicy green curry that takes less than 5 minutes to make? Wait...and you only have to use a microwave!? Whelp I'm sold. --- @trainingwithcharlie on Instagram
INGREDIENTS:
Green Curry Miracle Noodle Ready-To-Eat Meal 
1/4 cup coconut or nut milk
1/2 Serrano pepper, sliced
Dash of turmeric
Dash of garlic powder 
Green onion, sliced
Cilantro, chopped
DIRECTIONS:
1. Tear open the pouch of Miracle Noodles and pour into a bowl.
2. Add the chopped peppers, milk, garlic and turmeric. Cover with a plate or paper towel and microwave for 60 seconds.
3. Stir and top with chopped green onions and cilantro. Enjoy!