Creamy Spicy Shrimp and Kale Ghetti Salad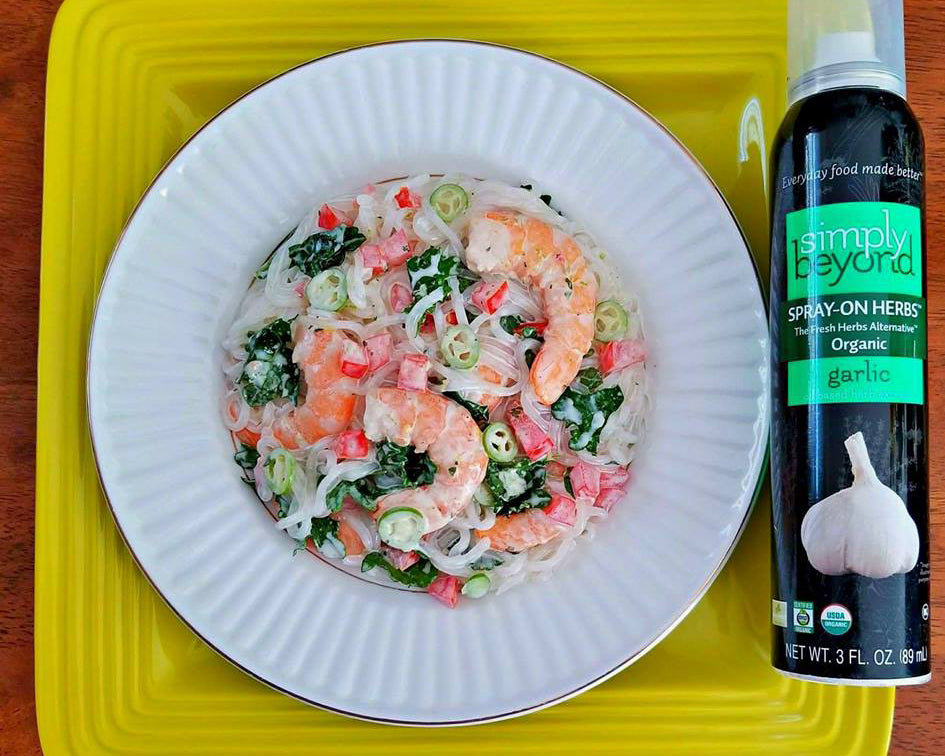 We've got another Ketogenic delight for you from Award Winning Cook and Miracle Noodle Ambassador, Sherri Williams! Sherri is using our Organic Spaghetti along with Simply Beyond Garlic Herbal Sprays! You're going to love this dish! 

Serves 2

INGREDIENTS

1 bag Organic Miracle Noodle Spaghetti; rinsed, drained, microwaved, and cooled.
1 1/4 TBS Mayoniasse
1 TBS of Whole milk buttermilk
1 1/4 tsp Ranch seasoning and salad mix
1/4 tsp of Cracked black pepper
Zest of half a lemon
1 small chili pepper, thinly sliced
1/2 roma tomato, chopped
1 handful of baby kale leaves, torn
1 Pound of Steamed shrimp
3-4 Sprays of Simply Beyond Spray-On-Herbs

METHOD
1.) Rinse, drain and cook Organic Miracle Noodle Spaghetti according to package. Cool at room temperature.
2.) Combine mayonnaise, buttermilk, ranch mix, black pepper and lemon zest in a bowl.
3.) Transfer noodles to bowl and fold in remaining ingredients.
4.) Add Simply Beyond Garlic Herb Spray and mix until all ingredients are evenly coated.
5.) Cover. Refrigerate for 2 or more hours.