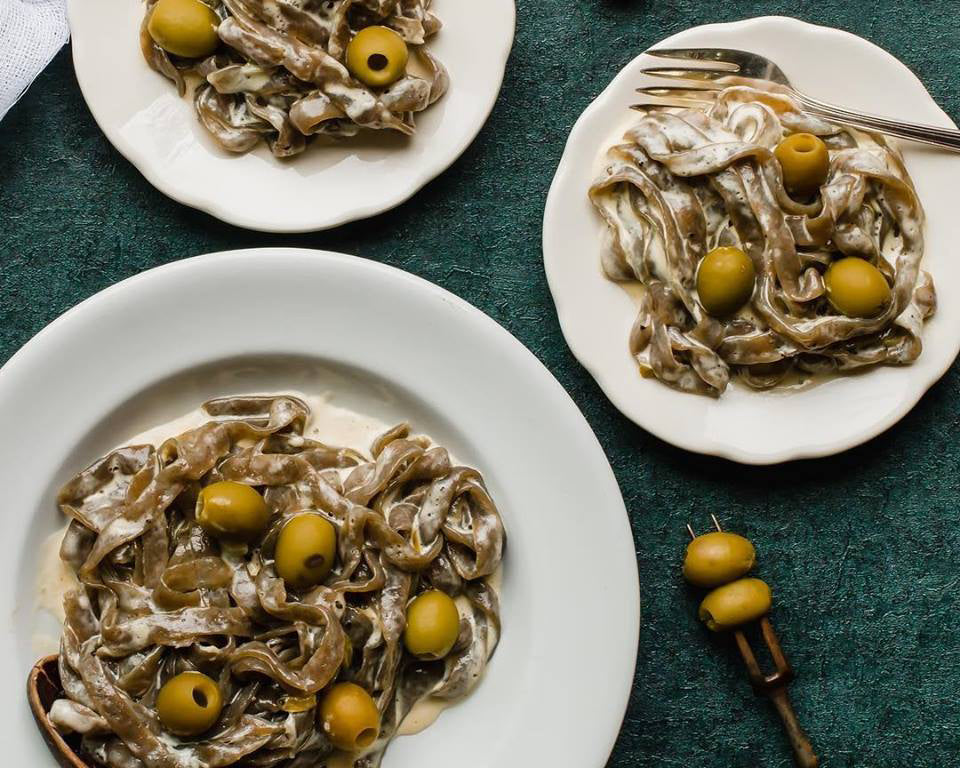 Play with flavors and our Garlic and Herb Noodles like Annie did! For contrast she made an Alfredo and added olives and egg yolk!
"Miracle Noodle has the most delicious Garlic & Herb infused shirataki fettuccine Noodles!"
Thanks to Annie AKA KetoFocus for the recipe!
3 Packages of Garlic & Herb Fettuccine by Miracle Noodles 
2 tablespoons butter
2 cloves garlic, minced
1 ½ cups heavy cream
1 egg yolk
1 cup Parmesan cheese
1 cup green olives, chopped
Ground pepper & salt to taste
DIRECTIONS:
1. Prepare Miracle Noodles according to package instructions.
2. In a skillet, melt butter over medium heat. Add the garlic and saute until fragrant (about 30 seconds). .
3. In a small bowl, whisk together the cream and egg yolk until combined. Pour cream mixture into the garlic butter. Stir until combined. Continue cooking until the mixture thickens.
4. Turn off the heat. Add in the prepared garlic & herb miracle noodles. Add the green onions, Parmesan cheese and salt & pepper to taste. Stir until combined.
MACROS: 
(serves 6)
Calories: 458
Fat: 37.3 g
Net Carbs: 4.9 g
Protein: 26.4 g