Garlic Mushroom "Cream" Sauce Miracle Fettuccine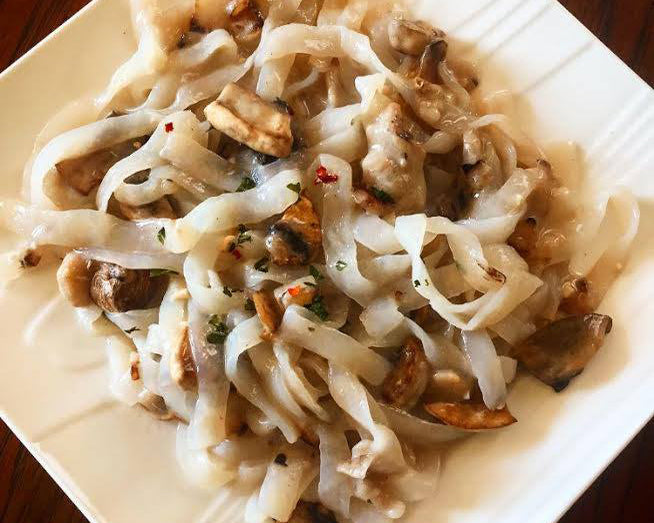 Miracle Noodle Ambassador, Jennifer Newman has some great flavors an texture in this noodle dish rich with mushroom and creamy flavors! She used our low-carb Miracle Noodle Fettuccine, Simply Beyond Spray-On Herbs for a flavor burst and our Konjac Flour for a thickening agent that turns silky smooth!


"Creamy, Garlicky, Mushroomy ~ this recipe was simply calling me! The addition of Simply Beyond Garlic Spray-on Herbs added that extra kick of flavor that brings this dish together. How did I keep it healthy and low-carb? Read below!"

Recipe by Jennifer Newman AKA @withdressingontheside.


INGREDIENTS:
1 Bag of Miracle Fettuccine
1 Serving of Fresh Mushrooms and Diced White Onions
1/2 cup almond milk 
1 teaspoon Konjac Flour
1 teaspoon minced garlic
1 Spray Simply Beyond Garlic Spray
Pepper
DIRECTIONS:
1.) Rinse and drain Miracle Noodles. 
2.) Sauté veggies until tender. Combine almond milk, minced garlic, flour and seasonings.
3.) Add Miracle Noodles to pan and combine flavors. Spray on herbs and add fresh parsley and pepper for garnish.