Hearty Italian Vegetable Soup with Miracle Rice Orzo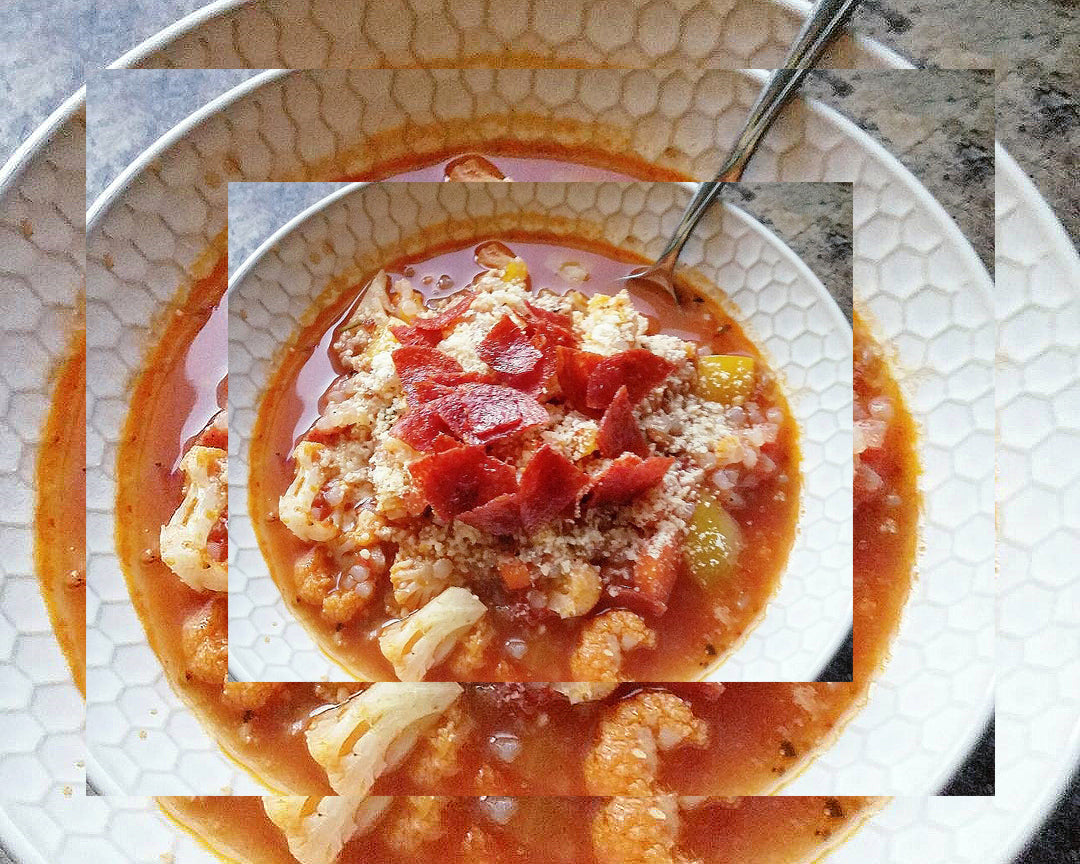 Miracle Noodle Ambassador
Visit Soury on Instagram at is an absolute genius at converting recipes into keto meal time creations! This soup has us running to the kitchen!
@my_keto_journal
and get mealspired!
Make it with our versatile
Miracle Rice
!
"I'm not usually a soup person, but this was so good and surprisingly filling!! On a recent trip @woodartmyheart made us girls this delish "hearty Italian vegetable soup with orzo", and this is my keto-fied version. Whatever you do, don't omit the toppings, they really enhance the soup from just good, to GREAT."
What you'll need, makes 2 good-sized bowls-
1 package of Miracle Rice
1 cup chicken stock
1/2 cup low-carb marinara sauce (I used Organic Bello)
1 small carrot, chopped (1oz)
4 oz of fresh cauliflower, chopped
2 oz of yellow or orange bell pepper, chopped
2 oz, or 1 link (without casing), of spicy Italian sausage

Garlic powder
Italian seasoning
Salt
Pepper
Red pepper flake (optional)

Toppings-
2-3 tablespoons Parmesan cheese, grated or shredded
14 slices of pepperoni - bake in 350 degree oven until crispy. Let them cool then cut into smaller pieces.
For the soup-
1.) Rinse and drain the rice well, then add to your soup pot.

2.) Turn heat on to med-high, add in the Italian sausage and mix well with the rice. Continue cooking until sausage is no longer pink.

3.) Add in the veggies, chicken stock and marinara and allow to simmer for a few minutes.

4.) Add in spices according to taste, but go easy in the salt as the pepperoni is salty as well. Simmer a few minutes more until veggies are tender.

5.) Ladle soup into a bowl a top with Parmesan cheese and crispy pepperoni.

NOTE: I used breakfast sausage since that's what I had on hand.
Macros for 1 serving is : 251 calories, 6g net carbs, 18g fat, 12g protien.