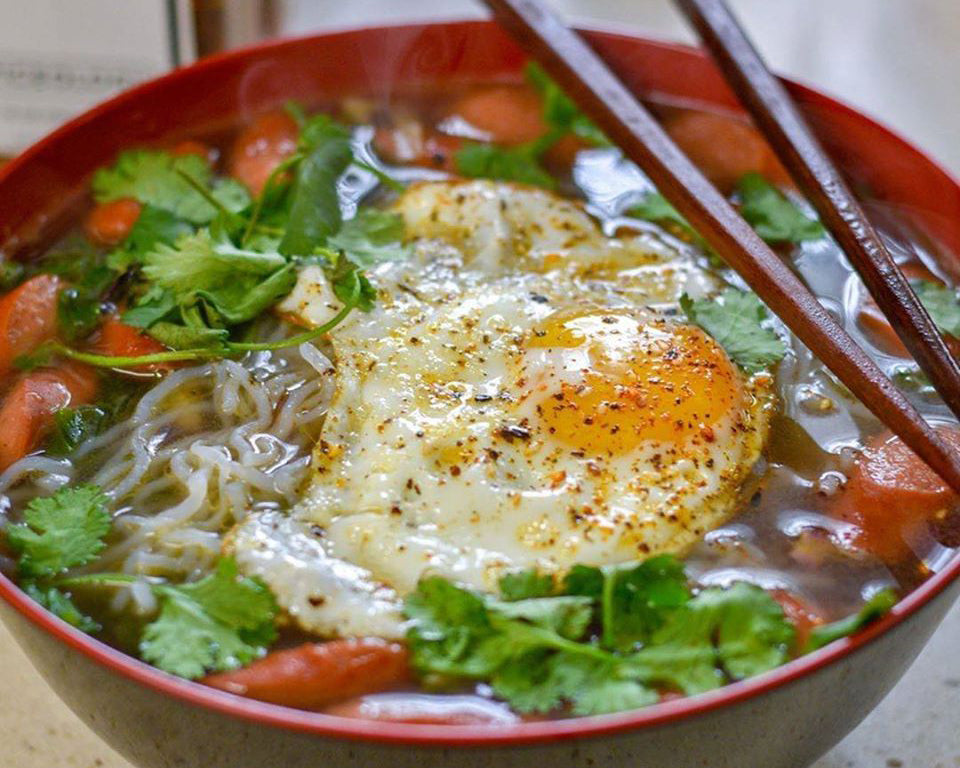 Hot dogs + noodles = WIN! Check out this easy keto eat! 
INGREDIENTS:
1 pack of Miracle Noodle Angel Hair
3 uncured hot dogs, sliced
Cruciferous crunch salad from Trader Joe's
1 sunny side up egg
Spiceology togarashi on top
Cilantro
DIRECTIONS:
1. Prepare Miracle Noodle according to package and set aside.
2. Warm your broth slowly and add hot dogs. Add Miracle Noodle.
3. Cook your egg if you haven't already and set aside. Add greens to the broth as the egg cooks.
4. Bowl your soup, and place egg, togarashi, and cilantro on top.