Keto Chinese Rice with Vegetables and Shrimp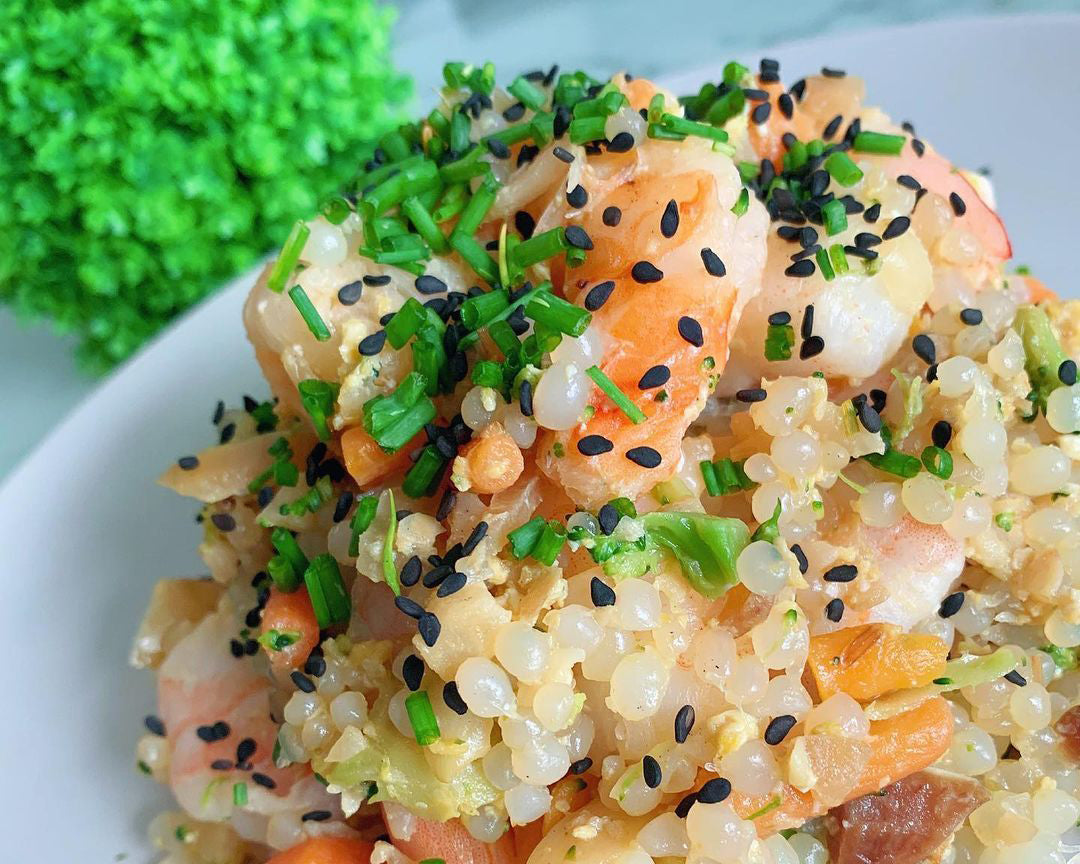 Our Miracle Rice is the optimal choice to keep a meal like this keto-friendly and gratifying Chinese Rice with Vegetables and Shrimp.
INGREDIENTS:
1 tablespoon of crushed garlic
1/2 pound shrimp
1 packet of Miracle Rice
1 cup of chopped vegetables (cauliflower, broccoli and carrot)
3 tablespoons chopped onion
Asian sauce of your choice (I used liquid aminos, but you can use whatever you prefer)
Sesame seeds
Chopped leek
1 egg
1 teaspoon sesame oil
Salt and pepper to taste
DIRECTIONS:
1. Sauté garlic and onion in a little lard. Add chopped vegetables (carrot, broccoli, cauliflower) and fry for 3 min.

2. Add the rice, then the Asian sauce and the egg. Mix and taste salt so that it is to your liking. Previously I cook the shrimp in garlic and olive oil, you put them already cooked at the end.

3. To serve I put chopped leek, a little sesame oil and sesame seeds.