Kimchi and Mushroom Pasta Bowl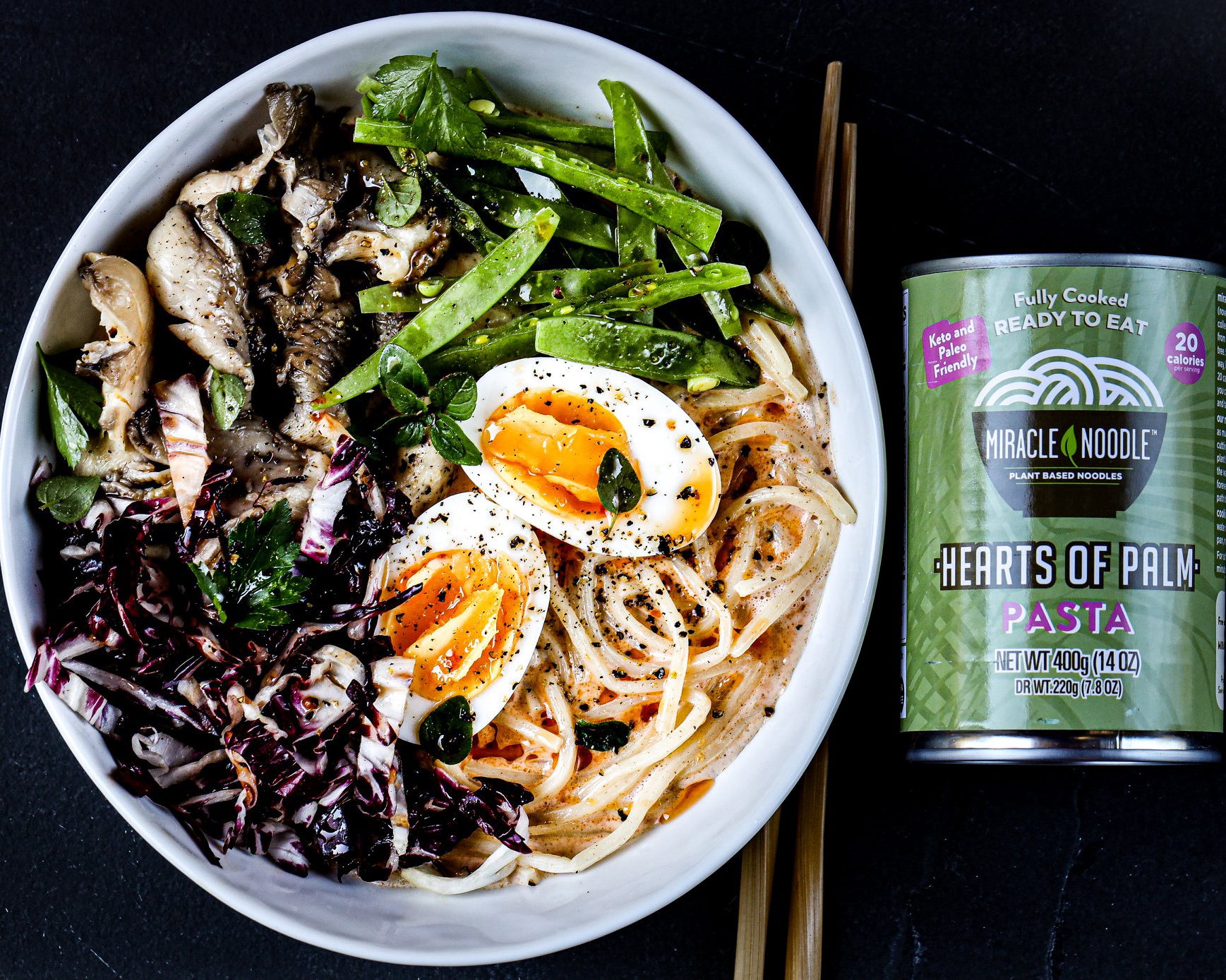 It's Saturday, and it's time to eat up! On the menu is a dish featuring our Ready-to-Eat Hearts of Palm Pasta! It's another keto-friendly noodle that we offer. A filling meal is what you will get when you cook with these noodles. Elif made the mouthwatering recipe below!


"Today's dish is Miracle Noodle Pasta Bowl! They have this amazing low-carb, plant-based pasta addition to their collection of noodles. Miracle Noodle Hearts of Palm Ready-to-Eat Pasta is made form the harvested vegetable core of a specific palm tree. Sliced in pasta-like strands, when cooked the right way, it's hard to tell you're not eating pasta. With only 20 calories per serving, 2 grams of net carb, and 1 gram of protein. Here is one simple and delicious recipe that you can try!"



INGREDIENTS:
1 can of Miracle Noodle Hearts of Palm Ready to Eat Pasta, drained and rinsed
1 can of Coconut Milk
1 pint of oyster mushrooms chopped roughly
1 boiled egg
2 tablespoon of kimchi
3-4 snap peas, cut into thin slices
1 tablespoon of chili paste
1 tablespoon of roughly chopped fresh herbs such as oregano, parsley, thyme
2 tablespoon of coconut oil
1 teaspoon of salt
1 teaspoon of black pepper
DIRECTIONS:
1. Add coconut oil, salt, pepper, and mushrooms in a large skillet over med-high. Cook about 3-5 mins until the mushrooms are softened. Remove from skillet.
2. Add coconut milk and chili paste into the same skillet and bring it to boil over medium-high heat.
3. Reduce the heat and add the Miracle Noodle Hearts of Palm Ready to Eat Pasta and let it simmer about 5 minutes.
4. Place the pasta into a serving bowl. Top with kimchi, boiled egg, mushrooms, snap peas. Serve warm! Happy eating!