Korean Beef with Miracle Rice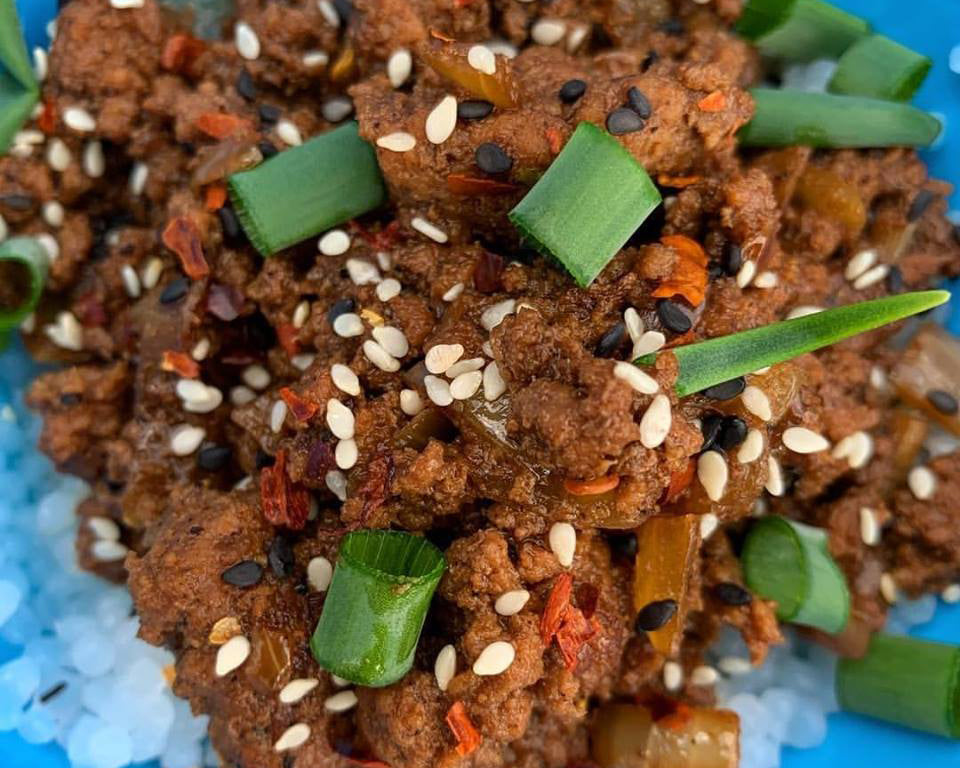 Spice up your Tuesday with ginger, garlic, cumin, and curry! Check out this amazing take on a Korean dish with our keto-friendly rice.
INGREDIENTS:

(Spice amounts are to preference)

1 pack of Miracle Rice
1 small onion
Bacon fat
1 pound of ground beef


G

inger
Sesame Oil
2 cloves of garlic
Onion powder
Cumin
Curry
1 cup of bone broth
1 tbsp of coconut aminos
Sesame seeds
Red chili flakes
Green onion⠀⠀
⠀⠀⠀⠀⠀⠀⠀⠀⠀
DIRECTIONS:

1. Prepare Miracle Noodle according to package. Set aside.

2. Sauté onion in bacon fat (if you do not have bacon fat available - or bacon to fry up and reserve fat from - try ghee or coconut oil).

3. Add ground beef and cook until brown.

4. Add ginger, sesame oil, garlic, onion powder, cumin, and curry, and bone broth and let it set for about 5 minutes.

5. Add coconut aminos and serve over miracle rice, and topped with sesame seeds, red chili flakes, and green onions.