Low-Carb Cheesy Broccoli & Bacony Rice Casserole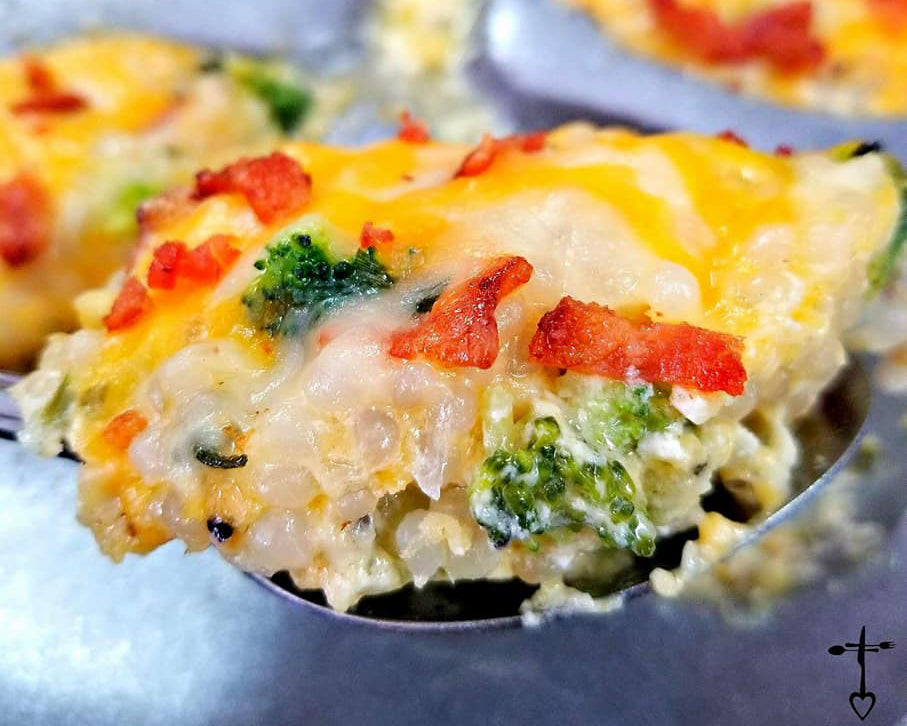 Tonight, the master of the kitchen is back at it! It's award-winning cook,
 

! This woman has won over 70+ competitions and has been on the Food Network several times! We are so happy she's part of our team! Check out what she made! Cheesy! Creamy! Absolutely dreamy!

You gotta make this with our Organic Miracle Rice and our Konjac Flour!

Check out Sherri on Instagram at @logansw62 and on Facebook at Cooking With Love and Passion!

Cheesy Broccoli Rice Casserole. What makes this extra special is that I added bacon and it's freakin' low-carb! This is guilt-free comfort food. Try my easy recipe. You will not be disappointed.

Low-Carb Cheesy Broccoli & Bacony Rice Casserole 

INGREDIENTS:

1 bag Organic Miracle Noodle Rice, rinsed 
2 slices thick cut bacon, chopped
1/4 cup onion, chopped
2 garlic cloves, minced
1 tablespoon dried chives
1/3 cup heavy cream
1/8 teaspoon Miracle Noodle Konjac Flour
1 cup broccoli spears, defrosted and chopped
1 1/2 cups Colby and Monterey Jack Cheese, shredded & divided
2 tablespoons softened butter
1/2 teaspoon all purpose Greek seasoning (or to taste)

DIRECTIONS:

1.) Preheat oven to 350 degrees.

2.) Cook Miracle Noodle Rice according to package. Add rice to pan and dry roast until water has evaporated and rice squeaks. Remove rice from pan and place in mixing bowl.

3.) Fry chopped bacon for 4-6 minutes or until crispy and golden brown. Remove bacon from pan and add 3/4 of bacon to mixing bowl with rice. Reserve the remaining bacon.

4.) Saute onions and garlic in rendered bacon fat until onions are translucent. 

5.) Add onions, garlic, chives, heavy cream to mixing bowl, sprinkle in konjac flour and mix well. Fold in remaining ingredients to mixing bowl. Reserve 1/2 cup of cheese for later. Make sure all ingredients are evenly coated.

6.) Transfer rice and broccoli mix to an oven proof dish. Bake 12- 15 minutes until bubbly. Top with reserved cheese and bacon. Bake for another 3-5 minutes until cheese has melted.