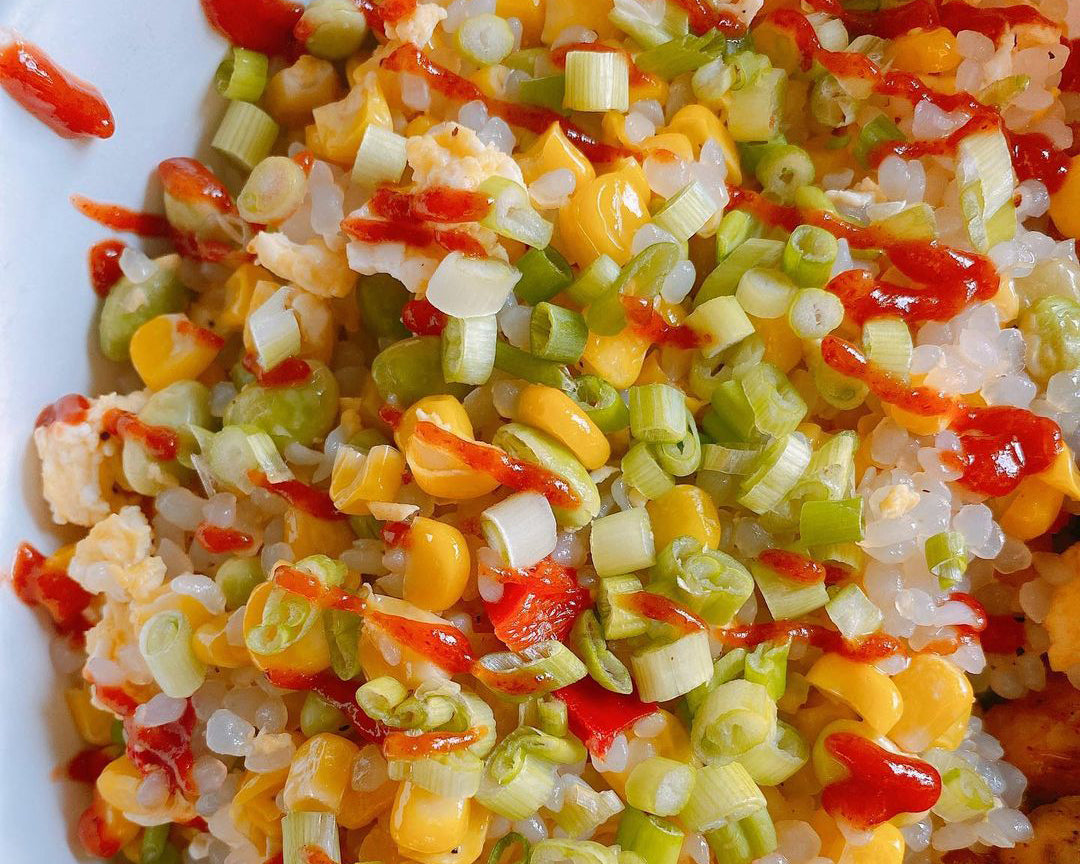 Here's a gluten-free refined sugar-free, low FODMAP, plant-based solution to low-carb rice that isn't cauli rice.
Recipe by @eatingoverthecounter
INGREDIENTS:
1 pack Miracle Noodle Rice
½ cup frozen veggies (Trader Joe's Soycatash)
2 teaspoons coconut aminos (Trader Joe's or Bragg)
1 teaspoon garlic infused oil (low FODMAP!)
1 teaspoon toasted sesame oil
1 teaspoon maple syrup
1 teaspoon rice vinegar
1 egg
Chopped scallions
Drizzle of sriracha
DIRECTIONS:
Add your frozen veggies to a pan to defrost. Strain your Miracle Noodle rice, then add it directly to the pan. Toss with the veggies. Push to one side of the pan, then add the toasted sesame oil in the empty space. Scramble the egg in the sesame oil, then combine.

Whisk the garlic oil, maple syrup, rice vinegar, and coconut aminos separately and then add to the fried rice. Toss to combine, then serve with scallions and sriracha!