Minced Pork and Basil Stir-Fry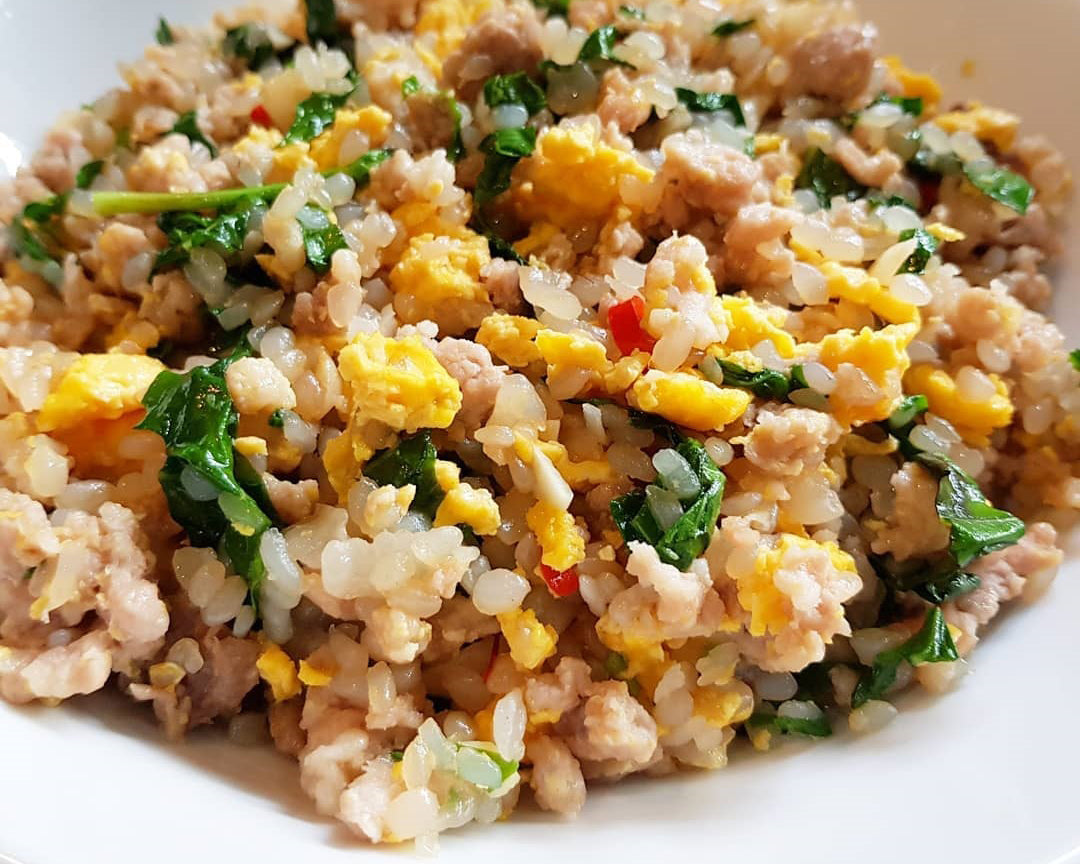 Change up your stir-fry by making it with our Miracle Rice! Our Ambassador Elsie Yan created this recipe with spicy, sweet, and savory flavors from chiles, basil, pork.
"Thai minced pork with basil is one of the most popular dish traditionally served with rice and fried eggs. But I switched it up into a low-carb fried rice using miracle rice from @miraclenoodle. So simple, fragrant and delicious with minimal ingredients. It takes only 5 minutes to dish up and you don't e
ven need to remove the miracle rice after dry roasting on the pan."

Recipe by Elsie Yan AKA @lowcarbrecipeideas on Instagram



INGREDIENTS:
1 packet Miracle Rice
200 grams minced pork
1 cup basil (chopped)
3 cloves garlic (minced)
2 to 3 Bird's eye chilies (minced)
3 egg yolks or 2 whole eggs
1 tablespoon fish sauce
1 1/2 tablespoon oyster sauce
2 tablespoon cooking oil
DIRECTIONS:
1. Prepare miracle rice per instructions on packaging.
2. Dry roast the rice on pan then move to one side.
3. Add oil, garlic, chilies, and stir-fry until fragrant.
4. Add minced pork, fish sauce, oyster sauce, and stir-fry for a while.
5. Blend in the rice and mix evenly then push to one side of the pan and add in egg yolks. Scramble the egg yolks until almost dry then mix together with rice.
6. Finally, add the basil and mix evenly. Dish up.