Miracle Fettuccini Shrimp Stir-Fry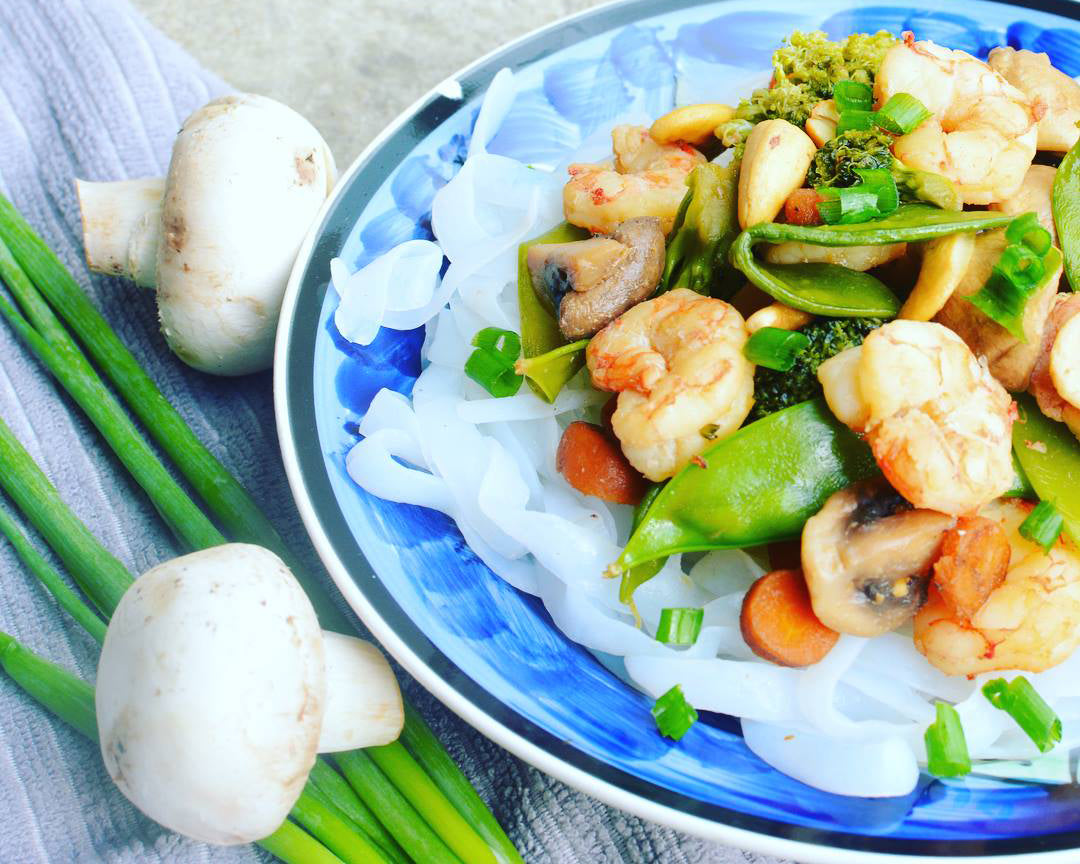 People are noticing Miracle Noodle for it's amazing low-carb and soluble fiber goodness! They are great for your gut, help you feel full, and are the perfect plant-based substitute for traditional pasta and rice!
"Shirataki noodles are traditional Japanese noodles made from fiber pulled from the bulb of a Japanese root vegetable. Thus, they are mostly water and soluble fiber making these noodles zero-carb!!! I bought a brand called Miracle Noodle! Check out the recipe for shrimp stir fry with zero carb noodles below and swipe right for nutrition!"
INGREDIENTS:
1 package Miracle Noodle Fettuccini
1 lb raw shrimp
2 cups broccoli florets
1 cup sugar snap peas
1/2 cup diced carrots
1 cup diced mushrooms
3 tablespoons avocado oil
2 tablespoons soy sauce
1 tablespoon white wine
1 tablespoon rice wine vinegar
1/2 cup chicken broth
Green onion for garnish
DIRECTIONS:
1. Rinse miracle noodles in water and pat dry.
2. Place in frying pan over medium heat for 7 minutes and put aside.
3. Heat one tablespoon oil in a pan and add carrots and broccoli. Cook for five minutes.
4. Whisk together soy sauce, wine, vinegar, and broth.
5. Add half sauce to carrots and broccoli and rest of oil.
6. Add mushrooms and sugar snap peas and rest of sauce and cook five minutes.
7. Add shrimp and green onions.
8. Serve over Miracle Noodle Fettuccini.
You can learn more about Dr. Vidhya Illuri at http://doctorspantry.org and find delicious recipes that help treat diabetes.