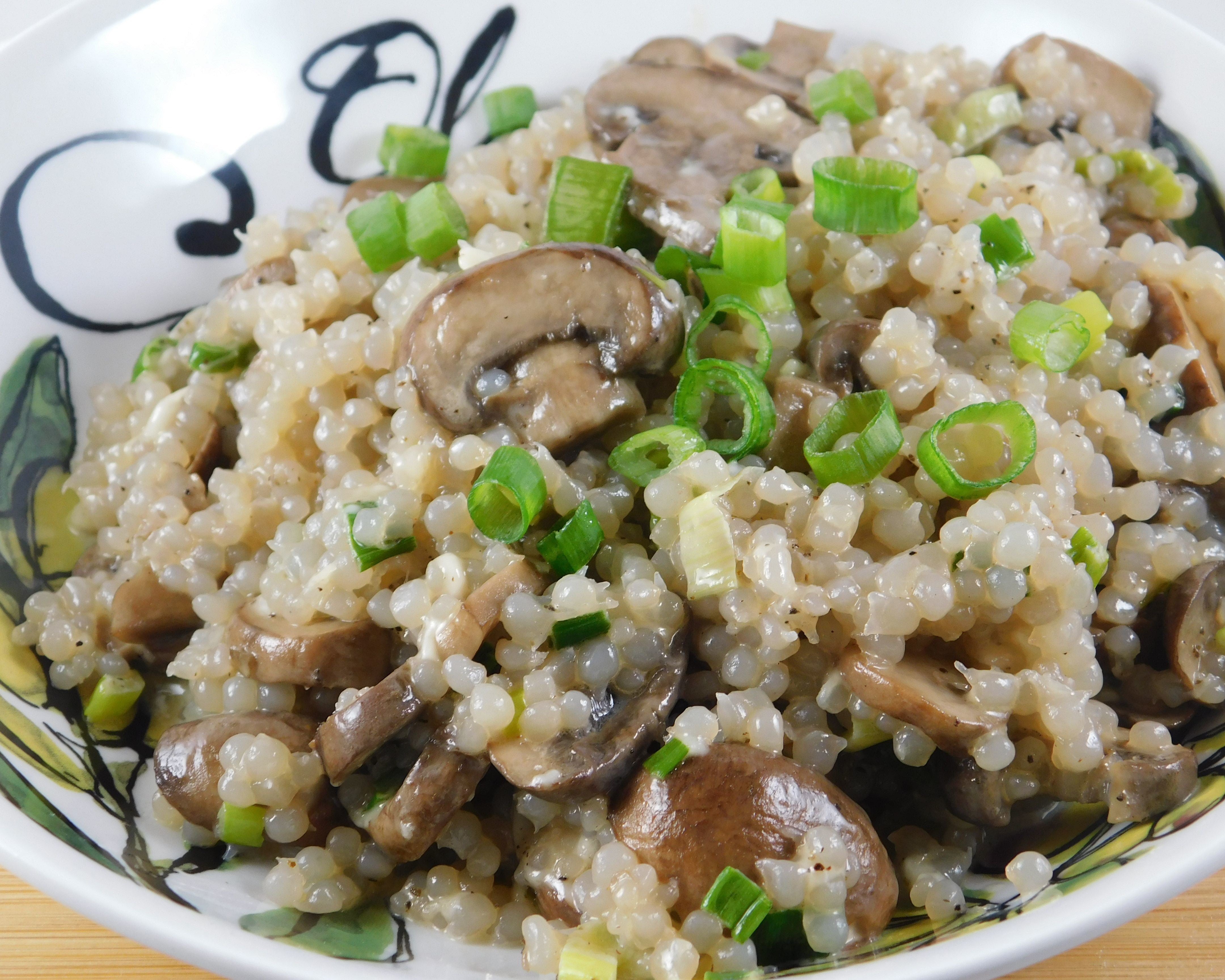 Miracle Noodle Ambassador, makes dinner amazing with her keto creations! Check out tonight's dish which is a great side to any meal, or to munch on for the main course.

Find Rosemarie at @faith4ketokitchen for delicious Keto meal options!

"Mushroom Risotto is one of the rice dishes I truly missed since I started this amazing Keto lifestyle. So to be able to make this dish again using Miracle Rice feels a bit like a true miracle to me. This risotto is so robust and full of flavor that I almost forget its not actual rice in there, makes me do my happy dance." 
Miracle Mushroom Risotto

Prep Time 10 minutes
Cook Time 20 minutes
Servings 4 - 1/2 cup servings

INGREDIENTS:

2 packages (7 ounces) of Miracle Rice 
5 tablespoons butter 
1 tablespoon olive oil 
8 oz. pkg baby bella mushrooms, sliced 
2 scallions chopped 
1/2 cup chicken broth 
2 tablespoons heavy whipping cream
Salt and pepper to taste 
1/4 cup grated Parmesan cheese - the real stuff

DIRECTIONS:

1. Prepare Miracle Rice as instructed on the package, then set aside (rinse, boil, dry pan roast).

2. In a large skillet saute, on medium heat, the mushrooms in the olive oil, 2 tablespoons of butter, salt, and pepper, until browned, then add the scallion and saute for 1 minute more.

3. Add to the pan the miracle rice, remaining butter, chicken broth and heavy whipping cream, stir then simmer on low heat for about 5-10 minutes. Allowing the liquid to absorb a bit into the miracle rice.

4. Turn off the heat and fold in the grated Parmesan cheese and serve. .

RECIPE NOTES:
Macros (for 1/2 cup) Calories 198, Fat 18 g, Carbs 3.4 g, Fiber 0.7 g, Protein 4.5 g, Net Carbs 2.7 g