Miracle Noodle Capellini Pho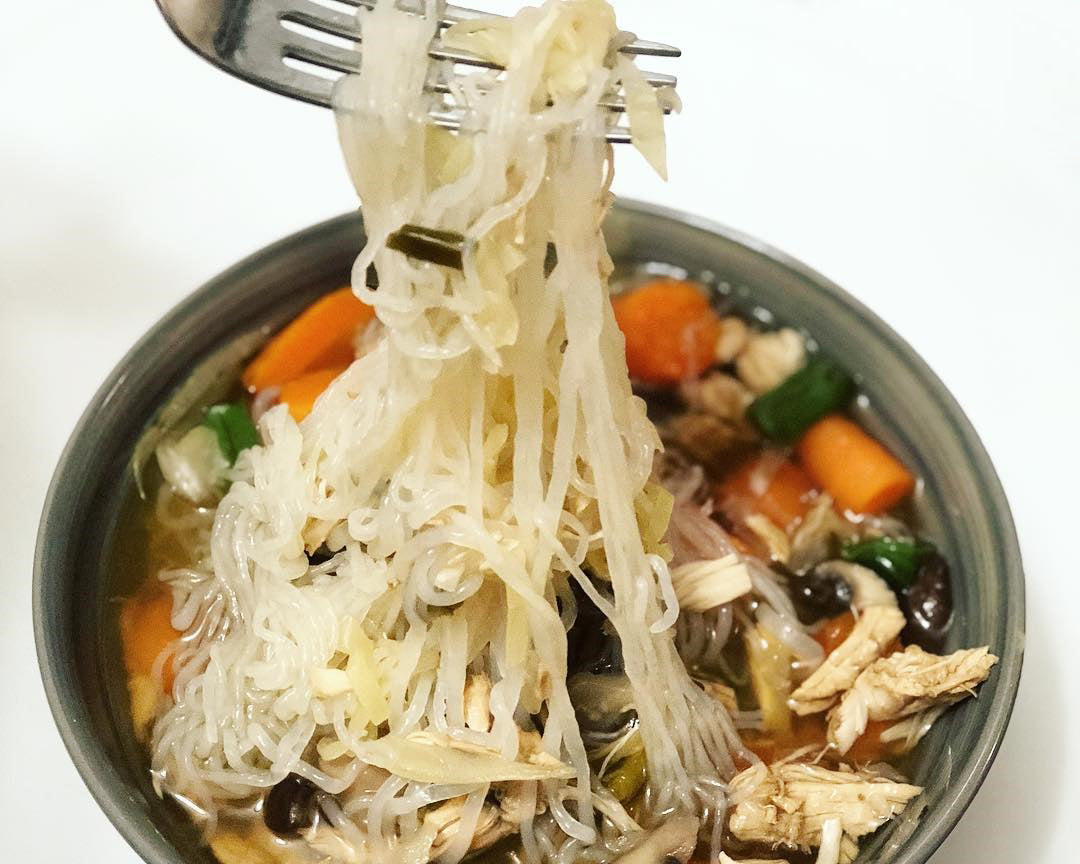 Our lovely lifting lady, Jennifer is making Pho her friend! She chose to make her own version using our Miracle Noodle Capellini!
"All the fun and flavor of Pho, packed with protein and NOT with carbs. Using Miracle Noodles instead of Rice Noodles makes this Chicken Pho delicious!" - Jennifer Newman AKA @withdressingontheside on Instagram.
INGREDIENTS:
1 bag of Miracle Noodle Capellini
4 large chicken breast tenders from Trader Joe's
1 cup each- carrots, mushrooms, and cabbage
4 chopped green onion spears
2 cups water
2 cups vegetable stock
Spices and sauces: pepper, ginger, basil, liquid aminos, sriracha .
DIRECTIONS:
1. While cooking chicken tenders through with suggested spices. You can choose to bake or fry in a pan with a little bit of coconut oil.
2. Rinse Miracle Noodle Capellini for 1 minute. Boil for two, drain. Optional: After draining, you can return the noodles to the now empty hot pot and dry out over medium heat until all water is absorbed. Set aside.
3. Chop vegetables.
4. Combine all other ingredients in a soup pot. Once chicken is added, continue cooking Pho on low for an hour to combine all flavors.