Miracle Rice Triple Decker McChaffle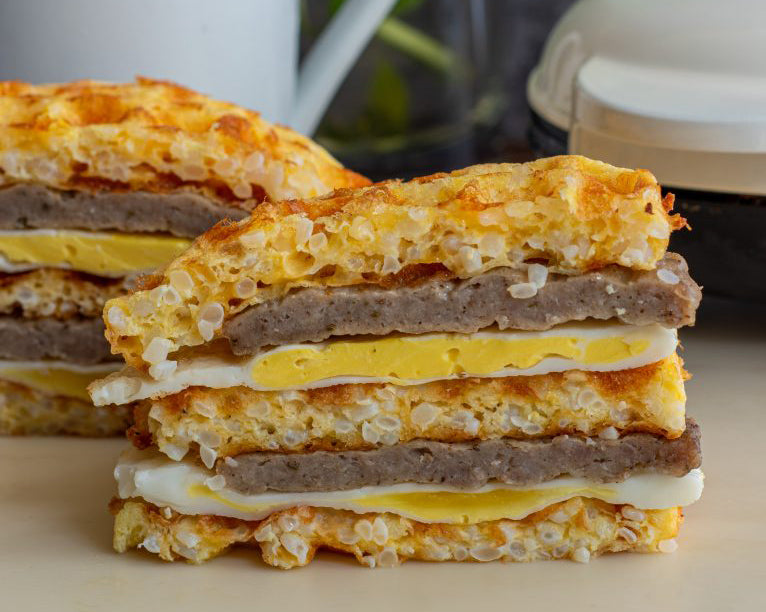 We're just gonna leave this here, and let you feast your eyes! Just kidding! These beautiful and sinfully delicious keto take on a carb-loaded indulgence are made with our shirataki Miracle Rice. Say what?!?! Heck, yeah!
This recipe comes from the genius of Frank Campanella
and it's
received
major buzz on a lot of channels since it came out. Read (then eat) below!
Recipe makes 6
INGREDIENTS:
1 bag Miracle Rice
2 Eggs
1 cup shredded cheddar
2 tbsp grated Parmesan
2 tbsp almond flour
1 tsp baking powder
DIRECTIONS:
1. Rinse Miracle Rice under warm water for about 30 seconds then drain completely
2. Combine all ingredients in a mixing bowl, heat waffle maker.
3. Lightly spray both sides of the waffle maker before adding a 1/4 cup of the mixture. If using a full-size waffle maker note that the portion size will vary.
4. Grill each waffle until crispy about 4-5 minutes.